If you're a lover of the outdoors, you've heard of Jackson Hole, Wyoming and the Grand Tetons. It's a place where the old west isn't that old and the mountain ranges call you home. Population-wise, there aren't many people, but any lack is made up for with mountains, streams, wildlife and the joy of a quiet country road.
I'm staying within a few hours, so I took a day to explore Jackson Hole and the Grand Teton National Park. Coming from the desert, where I've spent the last six weeks among red dirt and rock and dry weather and hot, hot, hot sun, I am stunned and pleased with the greenness of Wyoming. There is rain and the rivers are flowing rapidly and everything is lush and blooming and just as green as can be. I don't feel like I've seen anything green in ages. And probably it's never been precisely this color green.
As I drive, marveling at potato fields as I pass through Idaho, I realize how happy I am to be out of the dirt. There is something to be said for the southwest, but that heat and dirt wear you down after a while. Idaho and Wyoming seem to have none of it. It's mid-July and everything is lush like this is where they invented the word "lush."
To get to Jackson Hole, I drove down long stretches of highway filled with green grass, potatoes and flowers on either side. Log trucks carrying the remnants of massive trees drove in front of me as the sun beat down. It was warm and sunny without much humidity in the high 70s to low 80s, depending on the elevation.
Snake River runs through what seems to be everything; it's so full it's nearly bursting at the seams. I'm so happy to see water again. I passed other big lakes too, with boats and swimmers and campers enjoying the water. There is a lot of fly fishing going on.
Along the mountain passes, there were cars and RVs pulled over on the side. A sure sign of hikers. Speaking of signs, I started to see many that said, "BEWARE," you're entering bear country. That gives me pause. A lone hiker should fear bears and I do, but not enough to stay out of these glorious woods.
As I approached Jackson Hole, the traffic started to slow. Then to crawl before coming to a near standstill.
Jackson Hole
It is a cute city, but it's overtaken by us tourists and our compulsive drive to own more T-shirts and novelty jewelry, stickers and keychains. Once a place starts selling fudge, it's all over.
Small businesses line the main roadway on either side. People walk in thick droves down the sidewalks. The entire town is jammed packed. I drove around for at least 30 minutes, looking for a place to park. Despite there being many, many options for parking on the street and in large lots, everything was packed and I had to stalk other drivers hoping someone would pull out.
Eventually, I got a spot near the Town Square where they've created the famous arches made of Elk antlers. After waiting for a series of families to take an extraordinary amount of time trying to get all of their dozen children to look at the camera at the same time, it was my turn. I stood underneath them and someone took a picture for me.
"Seems to be the thing to do, huh?" the lady said as she handed back my camera through the crowd gathering in wait for me to move.
"Yep. Seems like."
Shopping
I walked around a bit in and out of the many, many shops, but they were all filled with tourist junk. Nothing was very interesting. However, there are also a fair amount of galleries and expensive jewelry stores. So it is either trash or overpriced art and I wasn't in the market for either.
If it weren't for T-shirts that read, "Jackson Hole," how would you know you've been there? How would anyone else? You'll at least need a coffee mug.
The Bistro
I didn't walk around too long; there were way too many people. It was like being at a music festival without any music. So after looking for a while for a place that had seating, I had lunch at a place called The Bistro. It was an upscale little restaurant and I got a fancy grilled cheese and a coffee for $25. I can hear my mother's "pfft!" now.
It was good and I people watched while I ate. After that, I'd had enough of Jackson Hole, so I drove into Grand Teton, which is right down the road.
Grand Teton
There before me were the Tetons, grand, majestic and making all the pictures I'd seen of them seem inadequate. The tallest point is just under 14,000 feet and it is a snowcapped wonder of grey rock that looks like shark teeth biting into the sky.
I got a map and drove down the main road enjoying the view. On one side of the road are the mountains and on the other side is a big open plain where Elk and Buffalo roam, though I didn't see any on this trip.
Jenny Lake
I wanted to get a hike in, so I headed straight for Jenny Lake. Apparently, I wasn't the only one with this idea. Vehicles lined both sides of the road for a mile before and after the turnoff into the parking lot for the lake.
I sighed. It's tough to find places without people sometimes. But the national parks have become the place where people are spending their time, me included.
Jenny Lake is so popular it has its own visitor's center, a big general store and three large parking lots. All these things were jammed packed. I drove around another 20+ minutes looking for a parking spot. I reminisced about the seven years when I lived in busy cities and didn't have a vehicle. Sometimes I miss that.
Finally, I found one, dodged all the crowds, and headed for the trail. The scent of pine permeates everything and any hassle I might have had to get here is forgotten.
Bear Beware
There are signs everywhere warning about the bears and how to ward off an attack. I'm nervous, but dying by bear attack would be pretty freaking cool at least, and that's all I can think about unless I want to stay out of the woods.
Once I was on the trail, though, there was little need for worry. There were so many people; I never went more than three minutes without passing another hiker or groups of hikers. Still, whenever I was alone for a minute, I started clapping and saying, "hello there, bear," lest I sneak up on one. My luck can be a little wild.
Hidden Falls Trail
The trail meandered its way alongside Jenny Lake most of the time with the view of the Teton range in the distance. The scent of pine trees and wildflowers was thick in the air, the sound of lapping waves the only sound in between the voices of hikers.
The trail was fairly easy, or moderate as they say, there were some uphill climbs, but they were met with plenty of long stretches in between to make them manageable and enjoyable. The trail is three miles in and three miles out and I made it in just over an hour and out in less time as I jogged a good portion of the downhill.
The trail is filled with Huckleberries and what looks like raspberries about to ripen and some other berry I couldn't identify. For the record, bears love berries, so I'm sure that trail is a favorite : D
All the Water in the World
After about an hour, when I was low on water and about to give up, there was the sound of a waterfall. I didn't bring enough water with me and it's a terrible mistake that I never make, but I did on this day. I think I was just so flustered with all the people that I didn't think it would take me that long to hike the trail. Or I didn't feel like grabbing my extra bottle of water; I don't know. But for whatever reason, I only had one small bottle and I had to ration it.
At the waterfall, I found the reason why there were so many cars in the parking lot. The people were on this trail! There were rocks and logs set out like stadium seating and dozens of people were sitting there resting and enjoying the waterfall. It was as crowded as Niagara Falls.
Waterfalls
The waterfall, for its part, was big and beautiful, falling hundreds of feet into the thundering river below. People clambered everywhere and after a few minutes of rest, I grew tired of them.
On the way back, I was mighty thirsty with only a few sips of water left. I jogged as much as I could, trying to keep up with the trail runners in front of me and I did for most of the trail. It's uneven, rocky and filled with roots, making the downhill more complex.
After, I fought through the crowds in the general store to buy a big Gatorade and water. I drank them almost entirely immediately.
I drove around the park a bit after that, taking in the scenes and drinking all the water I could hold. The drive home, like the drive there, was beautiful and maybe the highlight of it all. Green pines, mountains and flowing rivers all to myself.
If you visit you should go during the week after late in the afternoon or evening so avoid the worst of the crowds and enjoy a great little town and spectacular shark-tooth mountain.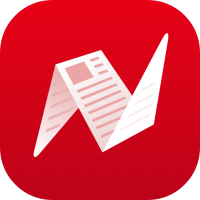 This is original content from NewsBreak's Creator Program. Join today to publish and share your own content.