Finding a bite to eat in busy downtown Jackson Hole could be its own reality TV show. Once you finagle a parking place and dodge the crowds to get to your chosen location, there's sure to be a crowd and a wait. This is why I was so glad to find The Bistro open, spacious and with a few available tables.
I often wonder, when all of the other businesses are teeming, why others aren't and I assume the worst: lousy service, bad food, overpriced. This was not the case with The Bistro.
The restaurant is right downtown, too, across the street from the bustling Jackson Town Square. There are about a dozen other restaurants within walking distance and I walked past and peeked in them all. They were either jam-packed, or I was ignored, so I kept walking. I was about to give up on my late lunch idea when I stumbled upon The Bistro.
There was an outdoor seating area near the sidewalk, open tables in the window and a bar with plenty of seating. As I was peeking inside to see what type of place it was, the host greeted me warmly and offered me a seat at the bar. I took it. Single people are always offered the bar, never a table. I hate sitting at the bar, but I accept it as my lot in life by burdening society with my oneness.
They were busy, but there were few tables available. I sat down at the bar and was immediately greeted by a friendly bartender ready to accommodate me.
The napkins were cloth and the menu was slightly upscale. It's one of those places that likes to put a moderately unique touch on everything.
I ordered a cappuccino and was please it was made to perfection. Ordering espresso drinks at a bar can be a risky proposition, but their bartender knew his way about the machine.
They have menus for breakfast, lunch and dinner. The list of lunch appetizers included charcuterie, salmon gravlax, and beer tartar. There was also a raw bar with oysters, salmon, tuna, shrimp and other cold seafood. That gave me pause, but there were salads whose names I could pronounce and entrees I recognized further down.
Entrees included ricotta pillows, bar steak, salmon, quiche, burgers, Rueben sandwiches, and a duck Croque monsieur. Keeping it simple and sticking to my mid-western roots, I ordered the least fancy thing they had: a grilled cheese.
Lest you think this was any ordinary $14 grilled cheese, let me assure you, it was not. It came on sourdough with pepper jack, muenster, roasted poblano, chipotle aioli, and a side of pomme frites. That's French fries for you Americans.
The atmosphere was lively and the staff engaged with conversions with everyone who came through. They genuinely seemed happy to be doing their jobs. After just a few minutes, my food was delivered.
The bread was thick, fresh and grilled to a golden brown, the fries were hot and fresh and the poblano peppers set off the flavors of the multiple cheeses delightfully. I ate every bite.
The bartender engaged me in friendly conversation as other diners came and went around me. It was an altogether enjoyable experience and one I'd happily repeat.
Find The Bistro at 112 Center St, Jackson, WY 83001.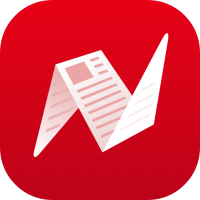 This is original content from NewsBreak's Creator Program. Join today to publish and share your own content.