Surrounded by other options, the Tandoori Oven is in a strip mall in the shopping district of Idaho Falls, but it stands alone as the only Indian food.
Outside it is nondescript, the façade matching that of the other businesses it's connected to. It's not a big place, but it doesn't need to be to serve good food.
Inside, the restaurant is divided into two sides, separated by a half wall partition. It is decorated with statues of the Buddha, elephants and other traditional Indian theme décor.
I ordered a carry-out and while I waited about 10 minutes, nearly a dozen other parties came and went marking this as a popular spot. It's no surprise with their extensive menu and excellent service.
Upon entering, I was immediately greeted by a staffer and given a carryout menu. Then just minutes later, another staffer approached me, offering assistance. In a world when it's more likely you'll be ignored, I found the attention delightful.
The menu offers all the Indian specialties that you'd expect, including Curry, Masala, Biryani, and various Tandoori dishes. They offer chicken, fish, seafood and vegetable options for everything. There are also fresh-pressed juices. The highlight, in my opinion, is the traditional Indian bread, of which they offer several naans.
I ordered the Ginger Garlic and the Paneer Naan. The ginger-garlic is as it sounds and the Paneer is described as Indian bread stuffed with homemade cheese and spices. I expected the cheese bread to have cheese in it, but I think they must have given me the wrong one, as I couldn't detect cheese of any kind. I'd never had the ginger garlic naan either and found it to be a bit "hotter" than I'd like. Still, it was warm and freshly made. I used it to scoop up my main course.
For my meal, I ordered Vegetable Coconut Kurma. It is fresh-cut mixed vegetables cooked with coconut milk, onions, tomato, cashew nuts, golden raisins and spices. Again, I wondered if they gave me the wrong dish, as I couldn't detect any cashew or raisins. Still, it was good and I ate it happily. I ordered it with mild spice and it was still a bit spicy for me as I tend to like my food bland. Other curry I've gotten isn't as spicey, so consider that when you order.
For dessert, I ordered the Kulfi. It's homemade Indian ice cream with pistachios, cashew nuts and cardamom. The nuts must be finely ground because I couldn't find any, but the ice cream was the highlight of the meal. And just what I needed after that spicey curry.
All in all, the service was excellent, my food was prepared quickly and all of it was delicious. I look forward to revisiting Tandoori Oven.
Find Tandoori Over at 3204 South 25th East, Idaho Falls, Idaho.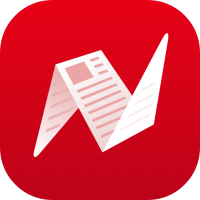 This is original content from NewsBreak's Creator Program. Join today to publish and share your own content.