The Beyond Van Gogh: The Immersive Experience finally made its way to the United States and it's a fun and unique way to immerse yourself in Vincent van Gogh's most famous works.  
Van Gogh lived and created his paintings in the 1800s in Holland and France. During his lifetime, he was a poor, struggling artist supported only by the help of his beloved brother Theo. He only sold one painting in his lifetime. Eventually, he fell into mental illness and suicide. His brother too died within months, leaving his wife, Jo, to secure a legacy for Vincent. Today, thanks to her work, van Gogh is among the world's most well-known and loved artists.
Beyond van Gogh
This show celebrates his work in a way you've likely never seen before.
Created by audiovisual designers, Beyond Van Gogh projects the artist's most famous works on the walls of a large room in Hall D of the TCF Center.
First, you'll walk through a series of informational panels, highlighting work and quotes from van Gogh. Then you'll enter a middle room of swirling darkness before coming to the main room.  
Displays in themes, such as "flowers," "portraits," or "landscapes," the exhibit follows a timeline and walks you through the work as you walk about the room.
A symphonic score and audio in French and English use quotes from van Gogh's letters to highlight a particular theme or emotion that drove him to create specific works or give insight into his thought process.  
The projected paintings move and swirl, blend and melt, appearing and disappearing into the next, leaving you mesmerized and in awe of the scale of his work that lives Beyond van Gogh.  
European Shows
This Beyond van Gogh exhibit is modeled after those that have been taking place in Europe for some time. I've seen two other similar van Gogh events in France hosted by Atelier Lumieres and Carrieres Lumieres. They host these exhibitions featuring art by van Gogh and other well-known artists in unique and obscure places.  
Of the two I attended, one hosted in a former Paris iron foundry from the 1800s and the other in Provence was hosted high in the mountains in a former sandstone quarry. Both of that featured music timed to different periods of van Gogh's life and work.
Bittersweet Reality
There are many tributes to van Gogh today. In Amsterdam, he even has the Van Gogh Museum. I love that his work is being honored more and more each year, but I can't help but think of how he lived and was scorned for his way of life, misunderstood, and deeply undervalued.  
It is good that he is finally recognized, and I wonder what he would think of all the attention and adoration he now receives. Imagine having the nerve to live by your values against social norms for a dream only you believe. To die in obscurity, having never reached success. Only, in death, to become beloved and work obtained for others to profit. It is bittersweet.
Tickets average about $43 each, plus $15 for parking. The entire exhibit takes about an hour to see.
See Beyond van Gogh through August 15 at TCF Center, 1 Washington Blvd, Detroit, MI 48226.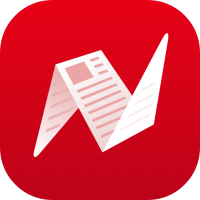 This is original content from NewsBreak's Creator Program. Join today to publish and share your own content.