Mi Pueblo Mexican restaurant in southwest Detroit offers up authentic-style Mexican food in a traditional environment. 
Southwest Detroit is known for its sizeable Mexican-American community, reflecting the number of Mexican restaurants you'll find in the area.
Mi Pueblo
The restaurant is large and easily spotted from the road by the massive bowling ball pin just outside the front door. 
Inside, you'll find the restaurant has three levels and colorful décor, including hanging flags and murals alongside the Mexican-style architecture with archways, terra-cotta walls and a gazebo bar.
Like all Mexican restaurants, this one, hailing from Jalisco, Mexico, features tacos with marinated pork, chorizo, chicken and steak, a dozen tortas and enchiladas, burritos, tostadas and many other classic dishes.
A defining feature of this restaurant that sets it apart from others is its extensive drink menu. The drinks include Aguas Frescas - Horchata, Jamaica and Tamarindo, Mexican Sodas, margaritas, and Mi Pueblo favorites sangria and mojitos.
The Service
On the website, they say they are short-staffed and, due to the shortage, will now be closed on Mondays. This shortage is reflected in the service you'll receive inside the restaurant.
I went to the restaurant with three friends and our waitresses visited our table three times: to take orders, deliver food and check. Though the restaurant didn't seem busy on a Wednesday at 3:30 pm, the lack of service indicated issues. 
The Food
We ordered an appetizer of guacamole, along with meals of chicken enchiladas, quesadillas, tostadas, chile Rellenos and chimichangas. 
We were given an above-average amount of guacamole, which was nice since you usually receive very little. However, it was bland and tasteless, so it mainly went uneaten. 
I had the quesadillas and tostadas. The quesadilla was served on a slightly dry, flour tortilla with a bit of white cheese in the center without any accompaniment. Here, the leftover bland guacamole came in handy. It gave the cheese tortilla a bit of moisture and texture that made it OK. 
The tostada came to a fried corn tortilla with beans, a tiny bit of crumbled white cheese and a pinch of chopped tomato. It wasn't very flavorful and again, the guacamole helped. 
The chimichangas, enchiladas, rice and beans were likewise serviceable and the review for the chile Rellenos was very good.
My friends also ordered margaritas and mojitos. Though I can't vouch for them myself, they said the margarita was excellent, but the mango-flavored mojitos were OK.
Overall, Mi Pueblo is not better nor worse than any of the many Mexican-style restaurants you will find in southwest Detroit. They serve food without flourish. It will fill your stomach, just not your heart.
Find Mi Pueblo at 7278 Dix Detroit, MI 48209.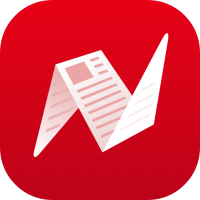 This is original content from NewsBreak's Creator Program. Join today to publish and share your own content.