I'd made up my mind to skip Capitol Reef National Park more than once in my five-week visit to Utah. But it was all the things I didn't like about the other parks that made me go. I'm so glad I did. It ended being my 2nd favorite.
Why? The number one reason is the crowds. This park doesn't have any. My other reason is the history. Oh, and the pie. Who am I kidding? It's because of the pie.
Capitol Reef
This park is geologically diverse, with many different types of rocks. But, it's also historically fascinating and some of that history is alive.
It's in the south-central part of Utah, not too far from the much more popular Bryce Canyon National Park. It's broken into two different sections because it surrounds a long wrinkle or warp in the earth's crust known as the Waterpocket Fold.
This "fold" created tilted layers of golden sandstone, canyons and various rock formations. There are reds, whites, blacks, browns, and gold rocks. Each section of the park's 242,000+ acres is almost different from each other.
The park has all the best features, such as canyons, cliffs, hoodoos, domes, petroglyphs, and arches. Other national parks typically have only one or two of these features.
Fun Fact: The park name is from the white sandstone domes that look like capitol buildings and "reef" because it forms a 60-mile-long rock barrier.
A Park in Two Sections
The park is in two sections, one you need a pass for and the rest you can drive right through. There are even designated hikes and maintained trails on the section you can drive through for free.
There is a 10-mile scenic drive in the actual park, and you must pay to enter or have a park pass. This park gets so little traffic it's still managed on the trust system. There isn't anybody staffing the entrance. Imagine that at Arches. Ha.
You'll "enter" the park long before you actually enter it along Utah Highway 24. There are miles and miles of highway along the fold. As you get within a few miles, you'll start to see marked turnouts and trailheads.
Eventually, you'll see the Visitor's Center on your right. This is what I call the "main" section of the park, where it splits into two roads. There is the scenic (paid) road on the right and the free drive-thru road you came in one. Both are excellent and worth your time.
Orchards and Pie
Upon entering the scenic drive, you'll be in the "Fruita" section. You'll see cherry, apricot, peach, and apple orchards on the right. These historic orchards can be found throughout the park. I love that they just call it "fruita." Say what you mean and keep it simple.
The grove is hundreds of years old and was started by Mormon settlers in the 1800s. I won't repeat it here, but the history of the land settlement and these orchards is excellent Mormon history (we are in Utah, ya'll).
Through recent years the park has repopulated the orchards, and now they grow a ton of different kinds of fruit. If you arrive when the fruit is ripe, you can even pick your own for a fee. And the best part? They make and sell pies!
Gifford Farm
In the Fruita valley, you'll find the Gifford farm in the 200-acre Fruita Rural Historic District.
The park service has refurnished the Gifford farmhouse to showcase what an early Mormon settlement was like. Now, they even sell pies in honor of the farm's history. There's also a barn, smokehouse, and blacksmith buildings, a school and some other cabins. It's very nearly like one of those historical reenactment places – but in a national park – say what?!
And yes, it's so legit; the district is listed on the National Register of Historic Places.
Inside the Gifford house, there are many items for sale, such as aprons, books, lotions, jams, ice cream, candles, toys and pie. Many of the items are from local craftspeople who make them the traditional way.
For just $6, you can get a little 5-inch pie made that day. Outside, families sit on picnic tables eating pie and ice cream and absorbing history in the most delicious way.
Park Districts
Because of the many different geologic aspects of Capitol Reef, there are a lot of options you can do. Hiking, canyoneering, rock climbing, backpacking, camping and bicycling are some of the activities you can do in the park.
Because I was alone and short on time, I spent most of my time in the Fruita District. But the park is big and has many different sections to show off the various aspects. There are the Cathedral Valley, Waterpocket District, Burro, Cottonwood and Sheets Gulch, and the Sulphur Creek area.
These sections feature river hikes, three slot canyons, monoliths, climbing areas and more for the experienced hiker or canyoner. This is the place you want to go if you're going to do some incredible hikes and avoid the mass of crowds at the other national parks. Check out some of the hikes here.
Pioneer Register
I, of course, did some hiking. There are 15-day hiking trails along Highway 24 and the Scenic Drive.
I didn't have a lot of time, so I did a few super short trails and picked one other with some very cool history.
The Capitol Gorge trail promised led me into a deep canyon with historical inscriptions. Its nickname is the "Pioneer Register." I love history, so this was the trial for me.
It requires driving to the end of the scenic drive until it ends and then going another mile or two on a dirt road. There you'll come to a narrow canyon.
After walking about half a mile through the canyon, you'll see, high up on the canyon wall the register. Here are the many names, dates, and places carved, painted, and in one case, shot into the sandstone!
Park history says that prospectors, explorers, surveyors, cowboys, and settlers, stood on wagons to carve into the canyon wall. Today, the names are so high up you'd wonder how they got them there – erosion. The canyon floor used to be much higher!
Rangers have researched the names and dates and you can even get the history and insight into these early settlers.
Visit Now
This is a park you could easily spend a couple of days exploring and if you wanted to camp, this is one I'd put at the top of the list. There is a lot more to do and see, like the Cassidy Arch, petroglyphs and so much more. This park is a true gem – go see it before the crowds from the other parks figure it out too.
Find Capitol Reef National Park, at HC 70, Torrey, UT 84775.
Oh, my favorite of the Utah Big Five National Parks - Despite the crowds, it is Zion - a true "hikers" park.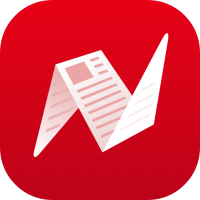 This is original content from NewsBreak's Creator Program. Join today to publish and share your own content.