I have the most unpopular opinion about Bryce Canyon National Park. It's beautiful and the hoodoos are spectacular, but I found it otherwise unexceptional as a place to immerse yourself in nature.
There are entire blogs devoted to making fun of people like me who are under-impressed by national parks. But at least I'm not alone.
Hoodoo You Love
The geologic features of Bryce Canyon are known as "hoodoos." A hoodoo is a tall, thin spire of rock formed by a unique combination of geologic happenings. Bryce has the most extensive collection of hoodoos in the world. They're clustered together in patterns and arrangements that leave you breathless and amazed.
You can argue that the beautiful and spectacular hoodoos at Bryce are enough, and they are. I'm glad I went and saw them. Just like I'm glad I saw the Grand Canyon and the arches at Arches National Park.
Many people would say those are their favorite parks, while they've been my least favorite. But those people and I are very different types of people. And differences are what makes the world so unique.
Consumer Culture
For me, there's something about Bryce, like those other parks, that is just too adapted to the everyday consumer. The wildness has gone out of them. They've become consumer objects more than places to explore nature.
At Bryce, unlike the Grand Canyon, the closest you can get to more deeply enjoy the park is by staying at a campsite (with a few hundred other campers). At least with the Grand Canyon, you can get away from the crowds by taking a few days-long hike deep into the gorge. This requires expertise, time and money that eliminates many.
I went to Bryce twice in the month I stayed in Utah. Once alone and once with a friend.
Into the Wild - No
For me, national parks and big "wilderness" spaces should be about getting a little lost so you can learn something about yourself. But at some of these parks, there are so many people you're quite literally hiking in groups of hundreds. People come, gobble up whatever there is to see, stop at a chain restaurant, and head off to the next landmark. But hey, at least they're not sitting home watching reality TV?
There's little opportunity to commune with nature when there are groups of toddlers (yes) crying all around you. Or mobs of loud tourists talking incessantly (I know your coworker sucks, but do we all have to hear about it right now on this trail?). Plus, there are battles for parking spaces.
But, man, it is pretty. And humbling. Maybe that's all we need to take away from parks like Bryce. They exist against the odds and remind us of the wonders possible in our world.
Hiking Bryce Canyon
My friend Erica and I hiked the Queens and Navajo loop trails. These trails take you to the bottom of the sandstone hoodoos. You get up close and personal with the colors, texture and variation of shape and size.
You look up in awe at how big and fragile they are, wondering audibly just how they managed to form like this. You'll walk through the clusters of pines so perfect they look like someone placed them there.
Around and through and up and down, you'll see the hoodoos from top to bottom. The scent of hot pine and sandstone will mingle around you, your senses on high alert. And then someone will yell at their tween, "for the fifth time, I said no!" and snap you out of your revelry.
Where is the Wilderness
I guess I'm late to this wilderness game. Once upon a time, going to national parks guaranteed you time and space to be alone. But now you'll only get that in the least popular parks – which are fantastic.
So what's next for the adventurer who craves real wilderness, if not national parks? There are places to be sure. You just must get off the beaten path. Most parks offer back-country permits that will take to places others dare not go. Not yet anyway.
Still, there is something to be said for the well-worn trail. They're heavily trodden because they're the best. Or they used to be. At Bryce, standing next to those hoodoos, you are so small. It reminds you of your size in the universe and what time can do. Maybe that's enough. It will have to be enough.
Find Bryce Canyon National Park off Highway 63, Bryce, UT 84764.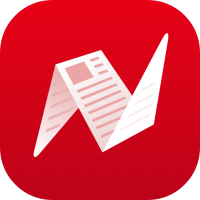 This is original content from NewsBreak's Creator Program. Join today to publish and share your own content.