Unless you live near one or travel often, likely, you don't often see a place like the Chuckwagon outside of movies.
It's in a remote location and serves as a general store, bakery, restaurant, and deli. It's hard to be all things to all people, but the Chuckwagon has it down pat.
It's one of those places where the small staff knows all the locals. And, it's a bit of nostalgia and local flavor you can't pass by for tourists driving by.
If you're one of those rare, lucky people traveling to Capitol Reef National Park, you'll likely pass by the Chuckwagon. It's easy to spot. Look for the bright red lettering, red and yellow wagon wheels on the sign up high, and people sitting at café tables outside.
When I'm traveling, these are precisely the type of places I'm looking for. I'm willing to take a risk and bypass the chain restaurants that populate so much of the travel experience. Besides, in Torrey, Utah, you don't have a lot of choices.
The Chuckwagon is like a good mullet – business in the front and party in the back. Behind the store is a whimsical log-cabin-style motel you can also stay in to extend your mid-Utah adventures.
Entering the Chuckwagon, you'll find souvenirs to the right, beer and beverage coolers to the left, a small grocery in the center and the deli/bakery in the back. It's fun to browse, and the prices are as affordable as any near a national park.
The menu features a variety of salads, hot and cold sandwiches and burgers. Because it's a deli, they slice the meat fresh for your order. Because it's a bakery, they do the same with the bread.
I ordered the grilled cheese with avocado and bacon. It came with chips and a pickle and they made it with fresh, thick-cut homemade bread. The cheddar cheese covered the edges, and they used plenty of avocado and bacon, unlike many places. The sandwich was grilled to a medium golden brown and had just the right amount of crunch. It's one of the better grilled cheese sandwiches you can get on the road.
I made a mistake with desert. They have a full complement of fresh-made pies, cakes and pastries, but I opted for a white chocolate, macadamia nut cookie. I'm not even that big of a fan of white chocolate. The cookie came wrapped in plastic and maybe it had been sitting around for a while. I'd define its taste as stale.
There are plenty of other options that are fresher, so I'd opt for one of those next time.
Find the Chuckwagon at 12 West Main Street, Torrey, Utah 84775.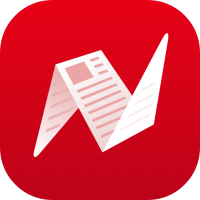 This is original content from NewsBreak's Creator Program. Join today to publish and share your own content.