I read seven books in June and this is my book review for them.
So far I've read 33 of 70 books in 2021 and I'm two books behind schedule toward reaching my goal. I need to pick up some quick romance reads to make up the difference. I can read those super fast and make up my gap. Is that cheating? I'm not including my audiobooks here, but maybe I should, what do you think? A book review for audiobooks I feel is an entirely different thing and I don't always listen that well!
Let's connect on Goodreads to share recommendations for good books.
Foursome: Alfred Stieglitz, Georgia O'Keeffe, Paul Strand, Rebecca Salsbury by Carolyn Burke
3/5 Stars
A true tale told through letters about the relations between four famous friends. I wish we wrote letters more. Those that we have from history are so valuable. But, I suppose we'll have social media. God help us.
In 1921, Alfred Stieglitz, Rebecca Salsbury, Paul Strand and Georgia O'Keeffe were close friends and more. If they had a relationship status it would be "it's complicated." Eventually, the couples married, but it was always complex in a way I can't understand, but times were different then.
I thought this book was ok. I enjoyed "reading" the letters they wrote and trying to understand the dynamic between these four. The relationship between O'Keeffe and Stieglitz is bizarre to me. I can't understand why she stayed with him, but I supposed he was an anchor for her. He supported her art fully when she needed someone to.
The relationships they had with the Stands was almost incestuous. I can't figure out the way that some people interrelate. This foursome seemed detrimental to all the relationships and indeed all of them suffered in the end.
But, what's interesting, is this foursome shaped American art - in ways they intended and ways they didn't.
E-Squared: Nine Do-It-Yourself Energy Experiments That Prove Your Thoughts Create Your Reality by Pam Grout
2/5 Stars
It is like "The Secret" without a secret. It is set up as nine "experiments" you're supposed to try to prove that energy and thinking can transform your reality.
I found it hard to read, confusing, and couldn't make sense of the experiments. I wasn't sure what I was supposed to do. It didn't share any new information, have any memorable stories, and it was laid out in a confusing manner.
Georgia: A Novel of Georgia O'Keeffe by Dawn Tripp
4/5 Stars
I really liked that the author took what she knew about Georgia O'Keeffe and created what she thought would have been the behind-the-scenes stories. So fun! I often wonder about the private conversations and Tripp gives us the opportunity to be a fictional fly on the wall.
The book chronicles O'Keeffe's relations with famous photographer Alfred Stieglitz. It was filled with betrayal, glorious art and complex relationships. O'Keeffe was famously reserved and didn't share much about herself, so the book gives us a peek into her inner thoughts in a way that seemed real.
Shrill: Notes from a Loud Woman by Lindy West
3/5 Stars
This has been on my "to read" list forever. I really wanted to like it more and I hate to say it, but I found the author a little Shrill. ha. What I liked about it was that she's spunky and persistent and gives an inside look into the life of a comedy and humor writer. She also is a fierce feminist and stands up for what she believes.
As a former reporter, I could relate to her online trolls and how ridiculous they are and it's good she shares how trolls impact real people. She calls out a lot of bullshit that needs to be called out and I aligned with her views on almost all topics.
The only thing I didn't like about it was a large amount of time she spends fat blaming and complaining about situations related to body weight. I've struggled with my weight my entire life too, but it's boring to listen to at length.
The Stoic Challenge: A Philosopher's Guide to Becoming Tougher, Calmer, and More Resilient by William B. Irvine
3/5 Stars
I have long subscribed to a stoic mindset, though I wasn't aware that I did until I read this book.
Irvine combines ancient insights and quotes with psychology. She prescribes it as a way to overcome - maybe even embrace - everyday obstacles and setbacks.
What if the challenges you face are trials to make you better? How about if the way you reacted to them could change your life and the lives of those around you for the better? What if you didn't have to get upset every time something went wrong? So what if your coffee order is wrong. It's an opportunity to try something new. This is the mindset that he purports.
If you can adopt a stoic mindset and not get upset when things don't go your way, you'll be happier. He has a point.
Leave Only Footprints: My Acadia-to-Zion Journey Through Every National Parkby Conor Knighton
4/5 Stars
Conor is now a travel correspondent for CBS Sunday Morning. But he wasn't when he started the journey that would lead to him writing this book.
He'd been dumped by his fiancee and decided to spend a year traveling to every single National Park in America. He was a writer and liked making videos, so he pitched the idea and CBS agree to pay him. He created video pieces about the most unusual stories he could find about the parks.
What ensues is an epic year-long road trip to every national park. In them, he tries to find the most interesting or little-known thing about the park and the people who manage them.
The trip changed his life, his worldview and his career. It was informative, fun and gave me great ideas to see more national parks I might not have ever considered.
My First Summer in the Sierra by John Muir
4/5 Stars
John Muir is the founder of the Sierra Club. This is one of his many travel journals as he made his way through the high Sierra Nevada in California before he became a famous conservationist.
Muir fell in love with this bit of country so hard the book reads like a love story. He writes long passages in great detail. And talks about the beauty of the lakes and streams, the animals, the trees, the rocks and the people he meets along the way. He is charming. And his love for this place makes you love it a little bit too - even if you've never been there.
What books are you reading? I need a couple of good quick reads and would love a recommendation.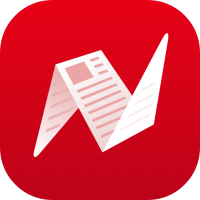 This is original content from NewsBreak's Creator Program. Join today to publish and share your own content.