There sure are a lot of bakeries in and around Salt Lake City. I know; these are things I pay particular attention to – bakeries that is. Where they are and what they sell. You could say it's a life-long hobby.
So, there are few things I love more than 1: when there is a bakery nearby 2: when someone tells me about an excellent one.
I was on a paddleboard in the middle of a lake when I learned about the Lehi Bakery. What? What do you talk about with strangers when you're paddleboarding?
I'd been asking the group I was on a tour with for recommendations about places in Salt Lake City, which I'd be visiting in a few weeks and one woman asked, "Do you like doughnuts?" I replied, "Do fish like water?"
Which is how I learned about the Country Bakery of Lehi in Lehi, Utah.
I was driving from the St. George area in the southwest corner of the state up to Salt Lake City and passing right through Lehi. Jackpot.
Lehi is a charming little town. Close to the big city, but not so close that you'd call it sprawl. It's its own little place with plenty of commercial businesses and a surprising amount of what look to be thriving small businesses too. So many of the small businesses in other towns I've visited recently have gone out of business. It was nice to see a place that still had a lot of them.
The Lehi Bakery is on Main Street with many other little shops, fruit stands, coffee trucks and families strolling by.
The little shop has a green awning and inside a few glass cases holding various doughnuts, cookies, cakes, bread, brownies, cinnamon rolls, danishes and more. Everything looked lovely but obviously homemade.
And it smelled like Heaven. In fact, when I go to Heaven, this is very much how it will be. Except there will also be a chocolate fountain, a lot of ice sculptures, and llamas.
Since the doughnuts were recommended to me and the "square doughnut" were their specialty, I got a square glazed and a square Coconut Crunch. While I was at it, I added their "Foot" doughnut.
The "Foot" is much as it sounds – a doughnut-shaped like a foot. It is made with white and chocolate dough, chocolate icing and buttercream.
These doughnuts were so soft, fresh and yeasty. The frosting was sweet but not overly so. You could easily eat three in a row before you even noticed what was happening. Oops.
Overall, it's just a tiny little shop with great service and highly excellent doughnuts. If I'm ever passing through Lehi again, I'll be stopping. You should too.
Find the Country Baker of Lehi at 172 W Main St. Lehi, UT 84043.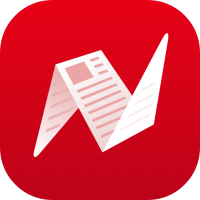 This is original content from NewsBreak's Creator Program. Join today to publish and share your own content.