There's a billboard on Highway 9 advertising Meme's Café that I've driven past more than 50 times in the last three weeks, so I was happy to try it finally.
Meme's is in Springdale, near Zion National Park in the downtown area within walking distance of most hotels, the shuttle system, and surrounded by the splendor of Zion, shops and galleries.
They serve breakfast, lunch and dinner, and I made it for a rare breakfast. I'm not usually a breakfast person, but I'm glad I made an exception this time.
Meme's is a nondescript, traditional-looking café both inside and out. They have diner seating indoors and an outdoor patio as well. I chose to sit outside to stare at the beautiful Zion landscape surrounding the restaurant on a warm summer day.
Meme's menu is a traditional café/diner-style menu, with a few twists.
For breakfast, they serve crepes, omelets and sandwiches.
The crepes range from savory to sweet, and you'll see options such as MeMe's Veggie Delight Crepe with seasonal vegetables, spinach, cheddar & roasted red bell pepper aioli. Or the Very Berry Crepe with mixed berry compote, house-made sweet cream, powdered sugar & whipped cream. Of course, there are traditional Nutella and cinnamon with sugar crepes for us sweet tooths.
The omelets and sandwiches come with potatoes and toast and homemade jam.
My dining companion ordered the veggie omelet and was pleased to find an abundance of fresh sauteed squashes inside. She was thrilled with the quality and amount of food and could barely finish half. I, of course, never have that problem.
I couldn't decide between an omelet and a crepe, so I was thrilled to see that they offered a Breakfast Crepe. It was the best of both worlds—a crepe filled with scrambled eggs, cheddar, ham or bacon with a hollandaise drizzle.
It was cooked perfectly and bridged the gap between crepe and omelet. The hollandaise sauce on the top provided the perfect amount of kick and moisture.
They also offer a variety of sandwiches, burgers, appetizers and salads for lunch and dinner. There are plenty of options for meat lovers and vegetarians. The Garden Vegetable Grilled Cheese with sauteed seasonal vegetables, cheddar, spinach & roasted bell pepper aioli on grilled sourdough is on my shortlist if I make it back that way.
If you like beer, they also have a variety of local brews on tap.
Overall, the atmosphere was great, and the scenery was tremendous. The service was quick, friendly and accurate, and we were both thrilled with the food too. Meme's Café is worth the visit.
Find Meme's Café at 975 Zion Park Boulevard, Springdale, Utah 84767.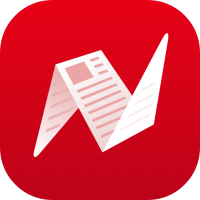 This is original content from NewsBreak's Creator Program. Join today to publish and share your own content.