I've driven past the Stage Coach Grille probably 25 times in the last three weeks, so I decided it was time to give it a try.
It's kitschy, with several metal horses and other décor in the yard. There is an actual stagecoach replica, but the Native America climbing up the back with a bloody hatchet was a bit off-putting. Nonetheless, I ventured inside for what was to be my birthday meal. I'm traveling solo, so I was dining alone.
Being on the road toward Zion National Park, the parking lot of this place is always busy. So I was glad to see on this day there were plenty of parking spots. When I went in, there were several empty tables. When I told the hostess it was just me, she suggested I sit at the bar.
But it was my birthday, I said, so I'd prefer a table.
"Well, it will be 30 to 40 minutes wait for a table," she said.
I looked around and a least a dozen tables were empty, many of them two-seaters.
"Ok, I can wait," I said. The only place to wait was outside in the 105-degrees, but I wanted to sit at a table and enjoy my meal without being the only person alone at the bar.
She sighed heavily and looked at her iPad for a while, studying something.
"Actually, I can just seat you now," she said and led me to a two-seater table in the back.
This is the life of being a single person. Our singleness annoys the heck out of service people. The restaurant stayed half empty the entire time, so no need to worry that I was taking valuable space away from a couple or cheating a server out of a bigger bill. It was me or nobody.
The restaurant's interior definitely felt "stage coachy" with the faux wood floors, wood accents and old signs.
My waiter, holding two menus, greeted me with the standard, "Just you?"
He seemed momentarily disappointed, but to his credit, quickly recovered.
I was seated in the backroom, straight through actual swinging saloon doors to what could have been an outdoor area but was enclosed in glass and air-conditioned. The big windows overlooked a cow pasture next door. I enjoyed watching them chew grass. I'm from the city, so this entertains me.
The menu was a bit on the pricey side, as most things near the park are.
They have a full complement of appetizers such as fried zucchini, jalapeno poppers, onion rings, breadsticks and crab cakes. I got the potatoes skins. They were the type that was cut in halves, hallowed out. Real potatoes, with cheddar cheese, bacon bits, and green onion, served with a side of ranch. They were neither the best nor the worst I've had. A potato skin is rarely very exciting and these were par for the course.
They also have several salads, with the Greek appearing to be the specialty at $15.50, which is nearly double the price of the others. It says, "imported feta cheese and kalamata olives," so I'll assume they're some remarkable variety since it's all imported to Utah.
The dinner menu was eclectic and included chicken marsala, smoked ribs, various steaks, fried chicken, fried steaks and burgers. Clearly, they subscribe to no one theme. I ordered the linguini alfredo, which chicken which I thought was a twist on the more common "fettuccini alfredo."
I thought the service was a bit slow for a half-empty restaurant, but I wasn't in a hurry. I later wondered if they hadn't forgotten me when my linguine came just warm enough to eat yet slightly underdone. The noodles were too firm, but not terribly so. It wouldn't have stuck to a wall. The chicken wasn't prime cuts and I pushed it to the side. Otherwise, the sauce was cheesy but not very flavorful. I took it for leftovers and I'm sure it will be good reheated.
The breadsticks, however, were the standout. I had to ask the waiter, who came back several times to refill my water, why they were so good.
"We deep fry them. That's the secret," he said.
He said the bread is from a local bakery called Muddy Bee Bakers. After they're deep-fried, they're the texture of fresh, unsweetened doughnuts. Exactly! I thought that's why it was so good.
I'd told him it was my birthday and as a wonderful surprise, he gave me my chocolate cake for free. It was a bit dry but served well as my birthday cake and was much appreciated.
Overall, the Stage Coach Grille is was a decent little restaurant with a wide variety of items for anyone in your party.
Find it at 99 N State St, La Verkin, UT 84745.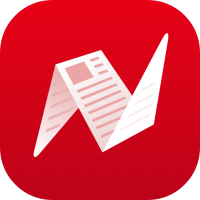 This is original content from NewsBreak's Creator Program. Join today to publish and share your own content.