This is an awesome trail near Zion National Park. It shares many of the same beautiful geology and picturesque views, but without traffic or congestion.
The J.E.M. Trail is a moderate 13.7 mile out and back trail located in Virgin, Utah. It's a relatively flat trail that's popular for mountain bikes, but it's sparsely used and there's enough room for everyone. If you're hiking, just be sure to watch for a biker as they come by faster than you might expect and there are some sharp turns in the few miles along the cliff edge.
If you have a bike, you can combine this trail with Gould's Rim or the Hurricane Rim trail to add about six more miles and create a near loop.
A few spots along the trail border the cliff edge within a few feet, so if you're mountain biking, care is needed going around the corners, but it makes for an adventurous trip.
The most scenic part of this trail is the few miles along the Virgin River, surrounding mountains and rocky cliffs. There, like at Zion, the layers of red, white, brown and orange are breathtaking. The trail heads west along the rim above the Virgin River. There you can see the Zion National Park in the background.
After that, it is an open desert; while still pretty, the grandeur tapers off once you're past the river. There is no shade on this trail, so be prepared and take precautions to not overheat.
Hiking or biking in heat? Use these tips:
Drink extra water. It prevents dehydration, heat exhaustion or heat stroke. Use an electrolyte drink like Gatorade to periodically replenish
Wear light colors. The dark color absorbs the sun's ray and makes you hotter
Wear loose-fitting clothes. Go for lightweight and fast drying
Avoid the afternoon when it's hottest, if possible
Use a buddy system
Take frequent breaks
While on the trail, I received a lovely surprise when I saw a giant, tall crane perched on a rock about 100 feet ahead of me. I stopped and we had a good long stare at each other before the bird spread its massive wings and flew away. I'd guess it was a Great Blue Heron from its coloring.
The J.E.M. is named for its creators John, Ellen and Mike. Find it just off State Road 9, turn onto Sheep Bridge Road, cross over a Virgin River bridge. There's a parking lot right, or take the next right after the cattle guard and follow it about a half-mile to another lot.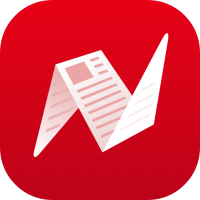 This is original content from NewsBreak's Creator Program. Join today to publish and share your own content.