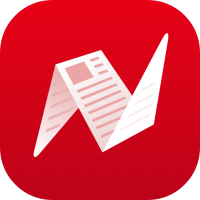 Where's a U.S. island that's exotic, affordable, historical, and within a few hours flight of the U.S. that isn't overcrowded? It might seem unrealistic, but it's not! It's Puerto Rico.
Beaches, lagoons, a rainforest, surfing, scuba, snorkel, boating, islands, mangroves, historic sites … Puerto Rico has it all.
Here are four things I tried while I was there that you should definitely cross off your own list.
Bioluminescent Bay
Have you ever seen natural, glowing neon blue water? You can in Puerto Rico. The Fajardo Bioluminescent Bay is one of only a few bio bays in the entire world. In the bay, tiny organisms make the water glow a luminescent blue light. The thing is, you can only see them at night, which means you've got to get there in the dark.
My daughter, Autumn, and I met a small group of kayakers at the shoreline of Fajardo at sunset. Together, we paddled across the water into a dark mangrove tunnel.
If you're afraid of the ocean at night or being in pitch-black mangroves where you can hear the animals around you but can't see them, this might not be the tour for you. But, if that stuff doesn't bother you, keep going.
After about 15 minutes, the mangrove tunnel opens up into a large hidden interior bay where the microorganisms live. At first glance, the bay doesn't look like anything special, but it is. As your paddles strike the water, a neon blue fizzle appears.
The moon was full and bright, so we used a tarp over our kayak to better see the glow. They activated with excitement as we moved our hands through the water. It's one of the rare moments when you realize there are more mysteries on this planet than we know.
It was so dark leaving the mangrove tunnel we used flashlights. You could see the giant iguanas slithering across the branches overhead. I said something like, "Imagine if one fell on you!" and that made Autumn cry the entire way back. That's life in the mangrove!
Calubra Island
We caught a catamaran to Culebra, a small, sparsely populated island about 20 miles off the coast of Puerto Rico.
The big boat held about 30 people as it jostled against the current and tossed us like flapjacks. Our hosts served drinks and snacks, but many people, Autumn included, were motion sick from the intense waves. Being the guru of self-mastery I am, I was fine : D
It was not cool watching a dozen people vomiting over the side of the boat for the entire hour-long trip. Thankfully, the drinks were solid. Pro tip: The waves are intense in the morning, but the ride back is smooth sailing.
Flamenco Beach
Once we made it to the island, some slightly dehydrated, we docked at the world-famous Flamenco Beach.
Flamenco Beach has been on many lists as one of the best beaches in the world, and they're not wrong. The beach is a long crescent of diamond dust like white sand and turquoise water lined with perfect palm trees.
Small shops fashioned out of bamboo and palm fronds can be found in the center of the island. There you'll find local vendors selling seashell jewelry, rice and beans, and rum-based frozen drinks, of course.
Autumn laid on the powdery sand sulking while I explored the placid waves with my snorkel and fins. The water seems to changes shades of blue, turquoise, and a bright aqua green color reminiscent of a peacock.
Snorkeling
The beach and island are surrounded by more than 20 cays that give it its vibrant underwater architecture. Much of the island and water is a National Wildlife Refuge.
While Autumn slept, I swam around enjoying the colorful marine life. There were sea turtles, bluetail fish, angelfish and many others in the massive coral reefs surrounding the island.
I got up close to brain coral the size of a Volkswagen Beetle and rose coral across half the island. Schools of colorful yellow fish swam in and out of hidden spaces with me following until it was time to head back, thankfully, on a smoother sea.
Old San Juan
Fun fact: You'll hear some Puerto Ricans refer to themselves as boricuas because before the Spanish the island was called Borinquen.
Old San Juan is a lovely little city with Spanish Colonial, Gothic, and Baroque architecture that reminded me of New Orleans. Often referred to as Creole, New Orleans buildings are mostly a blend of French, Spanish, and Caribbean style. What they have in common are humid weather, decorative stone, and wrought-iron balconies in vibrant colors.
The steep, narrow, stone streets are perfect for a long stroll and nearly impossible to get lost in. You can only go so far in any direction until you run into the ocean.
The most prominent feature of Old San Juan is the National Historic Site Fort San Juan de la Cruz.
A long wall runs around the city referred to as La Fortaleza, Castillo San Felipe del Morro, Castillo San Cristóbal, and San Juan de la Cruz, depending on which section you're at. It's not confusing at all (read sarcasm). Portions of the wall are listed on the UNESCO World Heritage site for their Hispanic significance.
El Yunque Rainforest
El Yunque is the only rainforest in the United States and it's in Puerto Rico, you guys!
We hiked around the rain forest with our tour guide Jerry. I'm confident he's the greatest rainforest tour guide that ever graced this Earth. He taught us hilarious lessons about the flora and fauna that had us cracking up. How are plants funny?
The El Yunque Rainforest has over 240 species of plants and trees shrouded under constant cloud cover. Its peak is 3,500 feet above sea level with over 20 feet of rain a year. It's a jungle-like setting with lush foliage, wildlife, waterfalls, and rivers.
We walked along a trail of waterfalls that I'd highly recommend, except I could never find it again. It was so hot and humid you could almost see the moisture in the air. Jerry took us to a secret spot off the beaten path where just our small group had a private waterfall. Autumn and I swam behind it into a small cave. No bats, or bugs, just water back there (thank God).
Ziplining
On another day, we went back into the rainforest to go ziplining. I highly recommend a drive in the rainforest if you like an adventure.
Fifty-foot bamboo trees and ferns grow in clusters in a glorious canopy overhead as we drove into the rainforest. Those trees also happen to be the only thing keeping you from driving off the edge to certain death.
Coqui frogs
All over the island, you'll hear this chirping noise, kokee-kokee-kokee and you'll know you've met the Puerto Rican Coqui frog.
The coquí is named for the loud call the males make at night. They say that his call is for two things: Ko: to repel other males Kee attract females. Smart froggy.