Photo by Rene Cizio
It was in the jungle about two hours drive outside of Cancun on the Caribbean coastline of the Yucatán Peninsula, where I met the Mayan Shaman who cleansed my spirit … with an egg.
I was staying in Tulum, a place known for yoga, well-preserved ancient Mayan ruins, and limestone sinkholes and caves filled with aqua blue water, called cenotes that some believe are portals to the afterlife.
I wasn't expecting a spiritual journey, but sometimes life gives you what you need.
The place I stayed was occupied by about half a dozen other solo female travelers and, hastened by our host and Tulum guide Joanne, we all made fast friends.
One day, while looking for adventure and chatting with Joanne, she mentioned that she was taking Julie, another guest, into the jungle to see a Mayan shaman for spiritual cleansing.
Video Summary
Why a Spiritual Cleansing?
First, I wondered what Julie had done that made her feel the need for spiritual cleansing. Then, going through the possibilities in my head, I quickly calculated that I probably needed one too.
Thus, I found myself in Joanne's truck, heading deep into the jungle in search of the shaman on a steamy Tulum afternoon.
After the collapse of the Maya way of life, many people continued to live and practice their culture in the jungle a dozen miles from the ocean. Hundreds of years later, there aren't many Maya people left, but deep in the jungle, Joanne said, there was a man who still practiced the ancient rituals.
This is where we headed.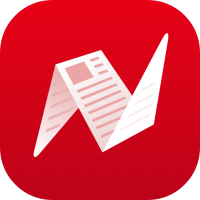 A jungle road
We drove through the dirt roads into the jungle, turning down trails that I overlooked until we were on them. Joanne seemed to know her way around these backroads, thank God, because I only brought one bottle of water, and this wasn't looking like a well-traveled path.
White powdery mildew covered many of the trees and bushes in the jungle, casting a surreal, white-washed look to the place.
Deep into the woods, we found the place where the shaman lived. The handcrafted buildings were made of limestone and bamboo with tin and thatched roofs. There were roaming chickens and a stray dog.
The shaman wasn't home when we arrived, but we were on Tulum time, and things like appointments were more like suggestions than hard promises.
While we waited, we walked around the property and took in the wildly colored orchids, smoke lodge, and the sounds of the local birds and bugs. The land itself seemed ancient and watching.
The shaman presents himself
Eventually, he showed up, wearing jeans and a t-shirt and looking nothing like any shaman I knew. Which would be zero shamans. His dark hair, broad smile and mahogany skin indicated he was probably Mayan.
He spoke to Joanne in Spanish and smiled broadly at Julie and me, setting kind eyes on me. I liked him instantly.
He went inside his hut, and when he returned, he wore a long white robe and commanded immediate attention.
It's like a weird date
Joanne explained that the ritual would help to release negativity and bad spirits. He had his work cut out for him.
He seemed like a nice man and I was suddenly worried about the cleansing. Would he see how negative and dirty my spirit was? Could I meditate real quick to clean it up? Did I have time? I didn't.
I sat in a chair positioned between a garden and the smoke lodge. He didn't speak English and I didn't speak Spanish.
He gave me a small shot-sized cup of clear liquid and indicated that I should drink it. To my credit, I hesitated. What the hell was in that cup? Peyote? Is peyote a liquid? Could this be another type of hallucinogen?
I swallowed it in one gulp. It was unrecognizable; sweet and bitter on my tongue.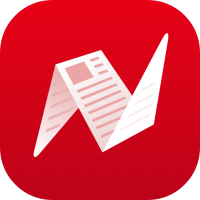 Let us pray
I watched him cautiously as he mixed oil and herbs and began to pray (making two of us). He used his fingers to stroke the oil across my forehead and the bridge of my nose, along with my ears, the line of my jaw. And he prayed.
He prayed so heartily and fervently that I wondered what he saw in me that caused him to put so much energy into this ritual. No, I thought, it was probably better I couldn't understand.
Suddenly, I felt as if many people were watching us. Goosebumps rose on my flesh.
What is that egg for?
Then he took a chicken egg and began to rub it along the path he had made with his oil. Along my arms and brow and my shoulders, hands and legs. He shook it near my ear so I could hear the liquid inside.
Gently, but not as gently as you might think, he stroked me with that egg and prayed. He stroked and collected the negative energy and flung it away. Over and over.
It is believed that the egg will absorb the bad energy from you and into itself. By the end, that poor little egg took quite a bit from me, I'm afraid.
Then Mom shows up
He pushed my hair back at my temples, praying, almost chanting, and from his lips, my dead mother whispered, "Sssshhh." And I felt the negative energy release as my tears fell.
The shaman put down the egg and picked up a bowl filled with herbs that he set on fire. He used another long bunch of herbs to fans the smoke over me while beating me semi-aggressively with the branches.
This was getting weird but, while beating me, he explained the things that I should know. He seemed quite serious and determined, so I shook my head to indicate I understood. I didn't, not logically, but on some other level, I felt I knew what he was saying.
Breakfast is served
Finished beating me, he again shook the egg near my ear. It had become solid.
I understood that he would bury the egg so that the negative energy could not escape and find me again, or maybe worst, find somebody else.
Cleansing complete, we hugged with all the might of long lost friends finally reunited. I felt he knew my soul now.
Holding my arms again, he told me what I needed to know. I didn't understand a word of it, but I understood the sentiment. LET GO.
I felt free and restored (and probably high on drugs), but I felt great the rest of the day.