Photo by Loren Cutler on Unsplash
I read 75 books in 2020, and I'm highlighting the best or most prolific from each month with a lesson I took away that you can apply to your life too.
The books range from self-improvement, professional development, educational tomes, and a good dose of grocery store romance and pure fluff, so there's plenty to learn.
Most of my book choices come from the same instinct: the desire to improve personally and professionally, to learn more about others and the world around me, and to have a fair dose of good-spirited fun just for the sake of bringing something light and easy into my heart.
*RR means I've read the book at least once previously
January – One Step at a Time
Even though I only rated "The Year of Less" two stars on Goodreads, there were a few useful nuggets about trying to want less, consume less, and question why we buy so much stuff.
The Testaments (The Handmaid's Tale, #2) by Margaret Atwood
The Year of Less: How I Stopped Shopping, Gave Away My Belongings, and Discovered Life Is Worth More Than Anything You Can Buy in a Store by Cait Flanders
Capone: The Life and World of Al Capone by John Kobler
Where the Forest Meets the Stars by Glendy Vanderah
Experiential Marketing: Secrets, Strategies, and Success Stories from the World's Greatest Brands by Kerry Smith
111 Places in Chicago That You Must Not Miss by Amy Bizzarri
My big aha in reading came from this quote:
"But something I had learned time and time again was that every small change you make pays compound interest. It helps you make another change, another mind-set shift, another decision to live a new way."
Because change isn't a big thing. It's many, many small things that lead to who we become – and we are always "becoming." It doesn't end.
Takeaway: Don't worry about making a "big change," make better small decisions every day.
February – Seek First to Understand
In this book, Rubin says that we all fall into four basic "tendencies" of behavior. Upholders want to know what should be done, Questioners want justification, Obligers need accountability, and Rebels want freedom to do it their way (I'm a Rebel/Upholder).
The Devil in the White City by Erik Larson *RR
The Four Tendencies: The Indispensable Personality Profiles That Reveal How to Make Your Life Better by Gretchen Rubin
The Body: A Guide for Occupants by Bill Bryson
"One of my Secrets of Adulthood is that we're more like other people than we suppose and less like other people than we suppose."
I found this theory incredibly accurate and now see other's tendencies more clearly. Rubin demonstrates how all the tendencies are necessary to have a well-rounded team, family, and groups.
Takeaway: We're all different and that's good. Let's seek to understand those differences. If we were all the same, the world would be a really boring place.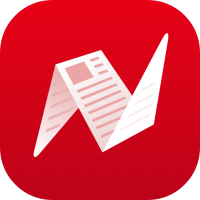 March – Uplift Each Other
March, when we went into quarantine, and I, clearly seeking some comfort, found it in paperback romance novels, but my pick of the month is "White Trash." Some people have ridiculed it, but much of it made sense to me. I believe we do have an unspoken class system in the U.S. – it's never been more evident to me than in 2020.
White Trash: The 400-Year Untold History of Class in America by Nancy Isenberg
What Are You Hungry For?: The Chopra Solution to Permanent Weight Loss, Well-Being, and Lightness of Soul by Deepak Chopra
Girl, Wash Your Face: Stop Believing the Lies About Who You Are so You Can Become Who You Were Meant to Be by Rachel Hollis *RR
Selling the Invisible: A Field Guide to Modern Marketing by Harry Beckwith
The Middle Finger Project: Trash Your Imposter Syndrome and Live the Unf*ckwithable Life You Deserve by Ash Ambirge
Wild Game: My Mother, Her Lover, and Me by Adrienne Brodeur
Pride and Prejudice by Jane Austen
The Rogue Not Taken (Scandal & Scoundrel, #1) by Sarah MacLean
A Scot in the Dark (Scandal & Scoundrel #2) by Sarah MacLean
The Day of the Duchess (Scandal & Scoundrel, #3) by Sarah MacLean
Maybe You Should Talk to Someone: A Therapist, Her Therapist, and Our Lives Revealed by Lori Gottlieb
America was founded by and for rich white men. We are beginning to understand the ramifications and rally hard against these norms. It makes many people uncomfortable they might lose their status to someone "lower" than them. They've been trained to believe that, which is precisely how a class system is supposed to work.
"Without a visible hand, markets did not at any time, and do not now, magically pave the way for the most talented to be rewarded; the well connected were and are preferentially treated."
To be successful today, it's still about who you know and how they can connect you. Before we cast judgment on someone else's circumstance, can we consider only asking how we can help each other? We don't need to be born connected, let's be the connection we each need.
Takeaway: Through helping each other, we will help ourselves, our communities, and our world.
April – Go Your Own Way
In April, while reading "The Complete Paintings," I started teaching myself to draw better and duplicate many Vincent van Gogh drawings to understand how he moved, where he paused, and what he saw.
"...and then, I have nature and art and poetry, and if that is not enough, what is enough?"
― Vincent van Gogh
Flowers from the Storm by Laura Kinsale
Vincent Van Gogh: The Complete Paintings by Rainer Metzger
Atomic Habits: An Easy & Proven Way to Build Good Habits & Break Bad Ones by James Clear
The Adventurer's Son: A Memoir by Roman Dial
The Silence of the Girls by Pat Barker
Little House on the Prairie (Little House, #3) by Laura Ingalls Wilder
Elvis and Me: The True Story of the Love Between Priscilla Presley and the King of Rock N' Roll by Priscilla Presley *RR
Catherine the Great: Portrait of a Woman by Robert K.Massie
The Essential Rumi by Rumi
Olive, Again (Olive Kitteridge, #2) by Elizabeth Strout
Vincent spent his entire life as an outcast and, by society's standards, a failure. Still, he knew himself, and he lived what he believed was his life's purpose despite many distractors and obstacles. His choice to live a life that had meaning for him – even if it made no sense to anyone else – is such a powerful lesson.
"Normality is a paved road: It's comfortable to walk, but no flowers grow on it."
― Vincent van Gogh
How often do we forgo our happiness and cower to the expectations of others? Probably too often. Every hundred years or so, society determines a "right" way of behavior, and we are expected to fit in, but those stories are rarely very interesting and even rarer that they are told.
Takeaway: What society considers good and normal will change, so live for yourself. Go your own way.
May – Be the Change
Threatened by her father, Zeus, Circe is banished to a deserted island, where, as a woman who stands alone, draws the wrath of men and gods.
Circe by Madeline Miller
The Starbucks Experience: 5 Principles for Turning Ordinary Into Extraordinary by Joseph A.Michelli
Vincent Van Gogh: The Drawings by Colta Ives
The Forest for the Trees by Betsy Lerner *RR
Mythology: Timeless Tales of Gods and Heroes by Edith Hamilton
The Faith of a Writer: Life, Craft, Art by Joyce Carol Oates *RR
Fordlandia: The Rise and Fall of Henry Ford's Forgotten Jungle City by Greg Grandin
Empath: A Complete Guide for Developing Your Gift and Finding Your Sense of Self by Judy Dyer
In a world that would not have her, Circe remade a world of her own and thrived in it.
"I thought: I cannot bear this world a moment longer. Then, child, make another."
― Madeline Miller, Circe
I think we spend too long trying to fit square pegs into round holes. We lament about how things "should" be, but we're too slow to make them how we want and instead grudgingly accept what does not serve us. I say to Hell with that.
Takeaway: Be like Gandhi and let's start being the change we want to see in the world.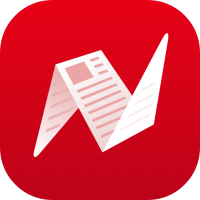 June – It's Not That Serious
Writing Down the Bones is a book about writing and how to become better at it, but it's also a philosophy. And the crux of it is about overcoming doubts because doubt is torture and serves no great purpose other than to make us stop. Unless you are in mortal danger, I say, don't listen to it.
Long Road to Mercy (Atlee Pine, #1) by David Baldacci
Writing Down the Bones: Freeing the Writer Within by Natalie Goldberg *RR
Atlas Shrugged by Ayn Rand *RR
1984 by George Orwell *RR
Talking to Strangers: What We Should Know About the People We Don't Know by Malcolm Gladwell
The Velvet Hours by Alyson Richman
"Stress is an ignorant state. It believes that everything is an emergency. Nothing is that important." ― Natalie Goldberg
Goldberg talks a lot in this book about things that stop us and stress us. She tries to dispel the notice that life is supposed to be this perfect, orderly thing – "No matter how we try to make it so, right in the middle of it we die, lose a leg, fall in love, or drop a jar of applesauce."
She reminds me that there is no one or best or only way to be or do or see or act or feel.
Takeaway: There are many ways to be and do things, and those ways will change, and we will drop a jar of applesauce and ruin everything. That's ok, clean it up and keep going.
July – Grant Yourself Grace
If John Steinbeck and Ernest Hemingway can struggle, then it's ok for the rest of us.
"The first draft of anything is shit." ― Ernest Hemingway
Ernest Hemingway on Writing by Ernest Hemingway *RR
Working Days: The Journals of The Grapes of Wrath by John Steinbeck
A Room of One's Own by Virginia Woolf
The Ballad of Songbirds and Snakes (The Hunger Games, #0) by Suzanne Collins
I tend to get worked up over not being perfect at my first attempt. Somehow there is this idea in my head that if I had a "knack" for a thing, it would just happen perfectly immediately, but that's not true for anyone. Even the people deemed the greatest in their craft struggle.
"…But I am assailed with my own ignorance and inability…Honesty. If I can keep an honesty it is all I can expect of my poor brain…If I can do that it will be all my lack of genius can produce. For no one else knows my lack of ability the way I do…" ― John Steinbeck
Takeaway: Let's grant ourselves some grace and room to grow, learn and improve before deciding we're not any good at something and let's not give up too quickly.
August – Keep Going
Ok, so my secret is out, I love juvenile vampire fantasies. I've read these books several times and hope to read them several more. Don't judge! But this month's biggest lesson came from Emily Dickinson.
The Complete Poems of Emily Dickinson by Emily Dickinson
New Moon (Twilight, #2) Stephenie Meyer *RR
Eclipse (Twilight, #3) Stephenie Meyer *RR
Breaking Dawn (Twilight, #4) by Stephenie Meyer *RR
Grant by Ron Chernow
When You Are Engulfed in Flames by David Sedaris *RR
The Tipping Point: How Little Things Can Make a Big Difference by Malcolm Gladwell
Dickinson was doomed to obscurity with only 11 poems published before her death in 1886, but now she is a celebrated poet – one of the greatest.
"Hope is the thing with feathers
That perches in the soul,
And sings the tune without the words,
And never stops at all …" ― Emily Dickinson
What if we did great things that were never recognized in our lifetime? Would they still be worth doing? I wonder if she considered herself a failure and how terrible and sad if that were true. I believe some people are before their time, and she was one of them. The world was not ready.
Takeaway: Have enough faith in yourself to keep going, even if it's only important to you. That's enough.
September – You're Probably a Cheetah
There have been many times I have felt misunderstood, or even that there might be something wrong with me for not wanting a "traditional" life. It is painful to feel like an outcast for not wanting what "everyone" else does, which is why the opening lines of Glennon Doyle's "Untamed" resonated so deeply.
The Source of Self-Regard: Selected Essays, Speeches, and Meditations by Toni Morrison
Story Genius: How to Use Brain Science to Go Beyond Outlining and Write a Riveting Novel (Before You Waste Three Years Writing 327 Pages That Go Nowhere) by Lisa Cron
East of Eden by John Steinbeck
Journal of a Novel: The East of Eden Letters by John Steinbeck
Untamed by Glennon Doyle
David and Goliath: Underdogs, Misfits, and the Art of Battling Giants by Malcolm Gladwell
Doyle wrote about Tabitha, a trained zoo cheetah taught to do tricks with a Labrador Retriever, and as she watched the bored animal, she imagined what it might be thinking:
"Something's off about my life. I feel restless and frustrated. I have this hunch that everything was supposed to be more beautiful than this. I imagine fenceless, wide-open savannas. I want to run and hunt and kill. I want to sleep under an ink-black, silent sky filled with stars. It's all so real I can taste it." Then she'd look back at the cage, the only home she's ever known. She'd look at the smiling zookeepers, the bored spectators, and her panting, bouncing, begging best friend, the Lab. She'd sigh and say, "I should be grateful. I have a good enough life here. It's crazy to long for what doesn't even exist." I'd say: Tabitha. You are not crazy. You are a goddamn cheetah."
Takeaway: If you ever feel like you don't fit in, it's probably because you, too, are a goddamn cheetah.
October – Brains are Muscles
The book is written backward, so it starts at the end and goes to the beginning, it gave my brain muscle a real workout, and as soon as I finished, I started it again.
Time's Arrow by Martin Amis
Mythos: The Greek Myths Reimagined by Stephen Fry
Gods Behaving Badly by Marie Phillips
Amis gives a fascinating exploration about how we tend to look at things linearly, but when we can force ourselves to do otherwise we actually can perceive things differently.
"They're always looking forward to going places they're just coming back from, or regretting doing things they haven't yet done. They say hello when they mean goodbye."
― Martin Amis
Reading it, I had to think through each sentence in relation to the one that came before and after, and it made me realize there was more to the story than at first perceived.
How often do we assume we know and have enough information and just plow through? What happens if we slow down and chew on things with the other side of our mouth? It's different.
Takeaway: Different is good.
November – The Here and Now
In November, I found my favorite book of the year with "Song of Achilles," a historic tale of love and loss and love ever after told through a story as old as time – the Trojan War. Madeline Miller is my author of the year and I'm so glad I found her. Her words have stayed with me, lingering in my mind and they're so beautiful, I'm happy to house them and hope for more.
Maid: Hard Work, Low Pay, and a Mother's Will to Survive by Stephanie Land
A Prayer for Owen Meany by John Irving
This Will Only Hurt a Little by Busy Philipps
Nickel and Dimed: On (Not) Getting by in America by Barbara Ehrenreich *RR
The Song of Achilles by Madeline Miller
"I lay back and tried not to think of the minutes passing. Just yesterday we had a wealth of them. Now each was a drop of heartsblood lost." ― Madeline Miller
Long life is not promised to any of us and the stories told after we are gone, if any, do not belong to us. We have only the here and now.
Takeaway: If there is love in your heart, spend it now. Spend every bit of it.
December ― Let's Meet Somewhere
I end the year thinking again toward the future and who I will become and places; hopefully, I will go. 50 States, 5,000 Ideas reminds me that there are so many places I don't know anything about.
50 States, 5,000 Ideas: Where to Go, When to Go, What to See, What to Do by Joe Yogerst
Galatea by Madeline Miller
The Lost Continent: Travels in Small Town America by Bill Bryson
We still have so much to discover about this world and ourselves. I plan to keep up my reading and learning practice and hopefully travel to experience more people, places, and things because that is how I will become rich and enrich others. Maybe it will even amount to a story worth telling one day.
Takeaway: Travel far enough to meet yourself.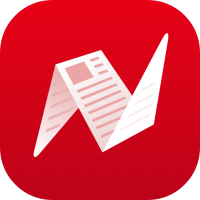 #NBHolidayCheer