Photo by the author
Quarantine has been good to me. Being isolated, in a new city, and virtually unable to leave my apartment for the last 9+ months has afforded me a lot of time for self-improvement.
Aside from the isolation and lack of travel or activities to participate in, I'm fortunate COVID-19 hasn't had too much negative impact on me; in fact, 2020 is shaping up to be one of my best self-development years yet.
We always talk about things we would do if we only had time — now many of us, especially those living alone — have a lot of extra time. I made a conscious decision that if I had to stay alone in my apartment, I would use the time to better myself so the time wouldn't be a total loss.
I didn't plan to achieve a lot, but once I started to gain momentum, one thing just led to the other.
Here are some of the new habits I've adopted that you can apply to your own life.
TV Off, Brain On
When the shutdown first happened, I sat on my couch looking out my window at a thick white fog. I just moved to Chicago last winter and I had no idea the fog in downtown Chicago could be so intense in springtime; It hid entire buildings.
Every day I'd stare at that fog and I started to let my imagination run wild. What if the fog carried the virus? In my boredom, I imagined an entire short story about that. Having nothing else to do, I started writing it. One sentence led to the next, and before I knew it, I had characters telling me what was happening.
I couldn't write and watch TV, so I stopped watching TV. I've probably logged less than 10 hours of TV viewing since March. Within three months, my little short story grew to be a 350-page fiction book. I haven't found an agent yet, but I'm looking into it.
If it weren't for quarantine and turning off my TV, I'd have never written that book. That's a huge accomplishment.
Not being distracted by TV has allowed my brain to be more creative and given me time to focus on other things without its background distraction - because TV is a distraction, even if you think it's not.
How many hours a day do you think you have your TV on?
Masterclass and Learning From Others
After I started to write the book, I realized I'd like some training, so I signed up for Masterclass. It's a video program where some of the most skilled and talented people in the world share their knowledge.
I used to go to the gym each day after work, but that's still not an option, so now I jog in place while watching or walking outside and listening. I've completed 340+ lessons and 17 classes from greats like Dan Brown, Annie Lebowitz, Margaret Atwood, Joyce Carol Oates, Anna Wintour, Neil Gaimon, and David Sedaris.
Learning from all of these accomplished people was inspiring. They were just ordinary people who set goals and achieved them. Their success didn't happen overnight and wasn't a perfect trajectory, but they kept going. I could do that; keep going. It became my mantra. Just keep going.
Learning from others is often the best way to adopt a new skill or habit. We learn by watching others and when we can't be together, why not watch and learn from some of the world's most successful people?
Health & Fitness
One of my goals in 2020 was to lose 40 pounds. With diet and exercise, I'm currently down 25 pounds and counting. While other people are talking about gaining the "Quarantine 15," I'm going the other direction. I've also saved a lot of money by not eating at restaurants.
When I started trying to lose weight, I'd be lucky to lose an ounce. It felt like nothing was happening, but I kept going anyway. I'd lose only one ounce at a time, or only half a pound a week but it's adding up to something substantial. I weigh myself each day and most days are discouraging, but those days when I track a loss and keep it off are golden. I keep going for those. I know they're coming if I do the right things.
I'm saving 1.5 hours a day by not commuting. That gives me time for exercise and healthy cooking. I made a promise to use that time for my health and wellness and it's paying off.
How much time are you saving right now that you could apply to a health & wellness practice? Just start with a 15-minute daily challenge. Write it on your calendar or planner and decide the night before what you will do.
Money & Side Hustle
This year I've written over 40 blogs, a dozen essays, 30 pieces of poetry, and even starting freelance writing part-time for cold hard cash. It feels super good to earn money that's not tied to my day job, and I feel like, with this crazy economy, I've got options for supporting myself.
While blogging for a while, I only recently started writing on Medium and News Break. It's been a feather in my cap being featured in publications and even earning cash for my efforts. But I probably wrote about 40 mediocre blogs before I was good enough to be featured. Those 40 little pieces built my skill and confidence.
I have another friend who started a fun passion project making and selling cocoa balls and she has a lucrative little hustle going and can't even meet demand!
What skill or ability do you have to enrich the world, your community, or yourself and maybe even earn you some extra cash?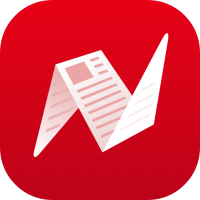 Reading
When I'm not writing, learning about writing, or walking, I'm reading. I've read 75+ books this year. My original goal was 65, but after I surpassed it in October, I added 10 more. I read about an hour a night, more on weekends, and, in so doing, have managed to get through a lot.
Reading allows me to travel to places outside of my apartment. It opens my mind and flexes my brain muscle in a way that nothing else does. It trains my focus and makes me a more well-rounded person.
How often are you giving your brain food through written words that take more than a minute to scroll by? Set a reading goal for 2021 and dedicate a few minutes in the morning or night to read something of a substance. You'll be surprised by the benefits.
New Skills
After I wrote and edited the first book, I realized it wasn't as hard as I thought. Don't get me wrong, it was hard, but it was also fun, and it taught me I could do it again. So I am. I started a second book. This time I'm trying my hand at non-fiction.
Now I'm also learning about the publishing industry and different ways to share my books with the world. I read one thing about it every day. This isn't hard, but it takes dedication.
Learning a new skill is affirming and self-confidence building. I'm smart and capable! I can do hard things!
What new skill have you intentionally applied yourself to? What could you do?
My Recipe for Success
I bought a massive dry erase wall calendar and a notebook. I set myself daily, weekly, monthly, and quarterly goals. It keeps me disciplined. If I write it on the calendar, I must try to achieve it. I write my progress each morning with a goal at the end of the week.
I do the same thing with my weight loss, reading, writing, and learning goals. I set daily, weekly and monthly goals. I even set big quarterly objectives. The big goals always seem like too much. "Write a book" doesn't seem possible, but write a page a day and a chapter a week isn't that hard.
Truly, when broken down into increments, it's not so much. These are not hard things; they only become hard when we try to think about them in totality, so don't do that. Just think about them as one page, one workout, one lesson.
I didn't set out to do big things, just many little things. Each day they add up. By setting only small, easily manageable goals, I've been able to achieve big rewards. It seems like a lot now, but that's the trick of hindsight.
Now, when my brain starts future projecting about the immensity of what I'm trying to become or the end goal, I recognize it and STOP. I know what my small daily goals are and I focus on them with an eye on the week's end. More than that is overwhelming and self-defeating.
The secret is only to do little things but do them consistently. This is how greatness happens.
I likely wouldn't have achieved half of what I did if it weren't for quarantine, so I have gratitude to 2020 for giving me the time to become a version of myself, and hopefully, continue that momentum into 2021.
What's your next little goal?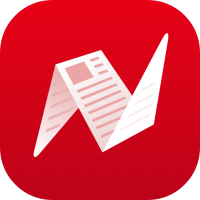 #nbholidaycheer