When everything is going well, and the veil of love covers all ills, we are inclined to forget the basics of life and nature that underpins our lives: sex and survival. When the veil is lifted, through a painful experience like divorce, we see those basics clearly. Women ponder if the only reason their spouse married them was for sex, and men ponder if the only reason their spouse married them was for money. Generalizations, but common.
Once the great awakening has happened, for example following a mid-life divorce, there is no turning back, there is no unseeing the basic truths of life that have been revealed. Truths once hidden by fairytales, troubadourian visions, and our dreams of growing old with our soul mate. What we once believed was a vow until death do us part, is revealed as a vow until it is fun, convenient, acceptable, or in your spouse's self-interest.
The bigger, larger, all-encompassing truth is that most people are glorified, self-serving, DNA. Preservation of the self and anything to do with the self is the highest priority for most people, even those people who have vowed to love during the good and the bad.
As a result, we awake to the reality that people are not tied together, in eternity by their vows. We awake to the reality that all relationships are voluntary, and we must be cognizant of this with every word, every touch, every action, and every inaction.
What is the response to this awakening, to these realizations? The one that is clear to me is the need for brutal honesty about why people are in relationships, what they are expecting, when it is time to put in the work necessary to sustain them, and when it is time to walk away. Relationship dynamics.
There are outliers that are successful despite poor relationship skills and experiences. However, for most of us, relationship skills were the most important skills we were never taught, and the most important skills for us to learn. In business, romance, friendships, and acquaintances, relationship skills are the difference between a life of drama, and a life of prosperity.
There is nothing more important than understanding relationship dynamics, and RelationshipDynamics will be transparent about presenting one perspective on them, the perspective of a divorced man, finding his way through a new, unfamiliar, uncertain, and scary reality, leveraging decades of relationship experiences.
What are the dynamics in relationships you would like to read about?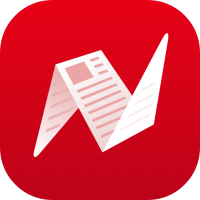 This is original content from NewsBreak's Creator Program. Join today to publish and share your own content.