A woman has been described as bridzilla after she demanded payment from a guest who ate an extra slice of wedding cake.
For most newlyweds, the first few months of marriage is generally spent enjoying the honeymoon period. But for one couple, they trawled through the CCTV tape from their big day to catch out any guests who took additional pieces of wedding cake – and chased them up for the £3.66.
The offending guest was clearly unaware that cameras hovering around her would capture evidence that would later be used against her. A drone was probably hovering right above her head. Who knew a happy event, enjoying delicious cake could turn into a lawsuit? Well, almost.
The bride was unapologetic about her actions. She justified her stance saying all guests were aware of the rules. They were asked to contribute to the cost of the cake by paying for one slice per person. The offending guest had paid the required amount but then made the mistake of helping themselves to a second slice without paying.
One reader commented, "It's incredibly cheeky to ask guests to pay for the cake, let alone review footage and then bill guests after the fact for £3.66! How are they not embarrassed?"
One could argue that the newly-weds should have been enjoying their honeymoon instead of counting pennies. But then again, when you are cash strapped, every penny matters. Weddings are lovely. Every couple wants their loved ones to witness and celebrate their special day with them. Unfortunately the cost of hosting a wedding can quickly add up leaving couples in debt. That's not how one wants to start their happily-ever-after.
According to Compare Weddings the cost of an average UK wedding in 2021 is a staggering £20,000 up from £17,000 in 2017.
Perhaps the couple should have just handed out pre-cut cake slices to save themselves the grief of policing guests.
Source: Indy100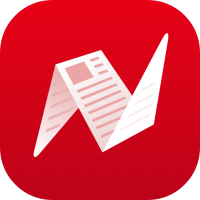 This is original content from NewsBreak's Creator Program. Join today to publish and share your own content.