You've probably been thinking about starting a business for sometime. Family and friends have told you how good you are at what you do, and you now believe it's time to monetise your skills.
You are excited until the dreaded enemy of all prospective entrepreneurs pays you a visit. Fear creeps in and stops you in your tracks. It happens to the best of us.
There will never be a right time to start a business if you focus on the obstacles. Here are tips you can use to help you get moving and get started.
Be Clear About Who You Want to Serve
Identify your ideal customer. To help you identify your ideal customer ask yourself these questions:
What are the characteristics of the best customer I have ever had?
This could be someone you have dealt with at your workplace. Remember that anyone who receives a service from you is a customer. This includes workers employed by the same organisation, but working in different departments.
Which of those characteristics would I like to see more of in my ideal customer?
When I used to dream about being a business owner I used to think that my ideal customer would be easy to identify.
I thought that all I needed to do was find customers who had similar qualities, taste, and way of thinking as I did — people exactly like me. I was wrong.
I now know that the type of industry and service you provide will influence what characteristics you want in your ideal customer.
Keep an open mind.
What is the biggest problem that my ideal customer has to deal with?
Zimbabwean-born billionaire Strive Masiyiwa started his company, Econet Global, to resolve communication challenges in Africa. He wanted everyone to have a mobile phone, including folk in the villages. A device that was once only accessible to business executives or the wealthy soon became an essential communication tool for everyone.
Strive Masiyiwa focused on solving one big problem, and it made him a billionaire. It could happen for you too.
What kind of problems or frustrations does my ideal customer face?
What keeps my ideal customer awake at night?
Put yourself in your ideal customer's shoes. Allow yourself to feel their pain, imagine their worst nightmare. Finally, imagine how they would feel when that nightmare is over. Think about what it would take to nake it all go away.
When your ideal customer believes you understand what keeps them awake at night, they'll be more open to solutions you have to offer.
What humiliates my ideal customer?
What five steps would my ideal customer need to take an order to solve their problem and achieve success?
Customers like quick wins. Identifying simple-to-implement steps for your customer, will make your offer that much more attractive. Small actions taken consistently can lead to big wins.
How bad could things get if my ideal customer failed to take action?
What is my ideal customers most pressing and urgent need?
Asking yourself the above questions will help you gain clarity by differentiating what is necessary and what is not.
Tell Yourself that the Right Time is Now
If you look for excuses, you will find them. Do not be hindered or held back by your environment. Decide that you will be the one who decides and dictates what happens in your universe.
Start Small
Starting a business will require some of financial investment and risk. Tominimise the risk start small. This will enable you to make adjustments and tweak your business strategy without too much disruption.
Be In It for the Long-term
There are no guarantees for success but hard work and perseverance can help you. Always remember that the experts you see today were once amateurs, so give yourself time to learn and grow.
Learn to Ask for Help
This point should perhaps been the first in this article. You will need help of some sort at every stage of your business journey. Sometimes it is hard to ask for help when you don't know that you need help.
Take Away
Starting a business is not for the faint-hearted but keeping these things in mind will help you make the leap.
Be clear about who you want to serve.
Tell yourself that the right time is now.
Start small.
Be in it for the long-term.
Learn to ask for help.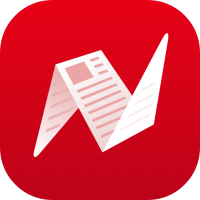 This is original content from NewsBreak's Creator Program. Join today to publish and share your own content.