By Reilly Moncrief
(Charlotte, N.C.) Tatiana Ruano was 15 years old when she travelled from her home in Guatemala to the southern border of the United States. She, her two cousins and her uncle left their lives behind to meet her father, whom she hadn't seen since she was five months old, in Charlotte.
Ruano said that they rode buses, stayed in hotels during the day and travelled only at night, to avoid traffic and reduce risk. When they got closer to the border, they had to swim through a river to reach the other side.
"The first time we tried to cross the river, there were many officers around, close to us. So, the people that were guiding us were like 'Oh no, we're going to have to come back because it's too dangerous,'" said Ruano. "When we went back, my uncle let go of my shoe and it went on the river."
After they crossed the river, the group found themselves in a field that had wild horses and thorns all over the ground. The guides told her family that they were now on their own and Ruano was left, half barefoot, to walk the rest of the way to Texas. There, they met a U.S. Customs and Border Patrol agent.
"We saw the immigration officers, well it was just one, and he came to us," recalls Ruano. "He was like, stop and then he gave us water. We got in his truck and he took us to the detention center."
Upon arriving at a detention center in Texas, Ruano said that the officers asked the group questions about their documentation and why they were coming to the United States and requested fingerprints from them. Then, she and her cousins were separated from her uncle and transported to a detention center for children.
Ruano spent 14 days in this center before being moved to an all-girls shelter, where many of its residents spent months in limbo. A few days into her stay, she began to feel desperate about her situation. 
"I felt like I was broken inside. I didn't know what else to do. Because I was, in my head, wondering what have I done? You know? Like, this is crazy. What is going to happen to me after this? And I was confused. I was lost," said Ruano. "I remember that I woke up at midnight and I just started to pray." 
The next day, she awoke to a knock at the door of her room at the girls' shelter. It was the social worker assigned to her case and she came bearing good news: Ruano was leaving and was getting on a flight to Charlotte the next day to meet her father. 
"I didn't even know what to say. I was happy, obviously. But I was shocked. Because I spent like three hours in between praying and crying until I fell asleep again. Then the next morning, she comes to me and knows," said Ruano.
Ruano traveled to Charlotte and was reunited with her father. Shortly after she obtained residency through a youth visa program and graduated from high school with honors in 2018. She now studies accounting at UNC Charlotte and is working as an accounting assistant at Camino*, a non-profit organization that serves the marginalized Latino population.
Tatiana Ruano will be eligible to apply for United States Citizenship in two years.
*Note: Reilly Moncrief is also affiliated with Camino.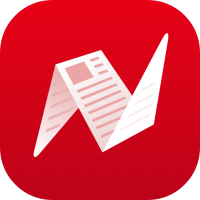 This is original content from NewsBreak's Creator Program. Join today to publish and share your own content.