Jesus Saves isn't just a catchy phrase, it's a deeply rooted movement led by street evangelists.
(CHARLOTTE, N.C.) Some people believe in fate, and some believe in destiny. But what about God-given callings to quit your day job and preach the gospel with a bright yellow sign on the corner of South Tryon and East Trade streets in uptown Charlotte? What category does that fall under?
About seven years ago, born again Christain Brent Farley felt inspired by the "Thank You Jesus" lawn signs that he'd seen driving around the city and was called to tell people that Jesus Saves.
"The signs were an idea that the Holy Spirit gave me to share the gospel with a simple, vivid, short, super simple message," said Farley.
The idea became a movement. Farley's vision was to create a community based push for change, with "Kingdom mindedness" at the heart of his ministry. However, he couldn't do it alone. After a few years of building his own street ministry, he met a man named Sam.
In 2009, Sam Bethea quit his career at Walmart to become a street evangelist in Charlotte.
"He told me, in my heart, he said, tell them Jesus loves because anybody could be God," Bethea explained. "You know, nowadays, people worship concrete, people worship money, but you know, you say God, oh, that's good. But when you say the name Jesus, whoa."
Bethea would stand on the corner in front of the skyscrapers, sharing the Good News with people as they went to the office in the mornings and then during lunch hour.
"My job is 100% effective, because when I open my mouth [and say] Jesus Saves, it goes in your ear gate and now it's in your heart."
For years, Bethea said he had prayed for the Lord to send him someone to preach alongside, because the disciples were always sent in two.
He said those prayers were answered one day in 2014, when the two met while Bethea was preaching on the corner of South Tryon and East Trade streets and Farley was handing out the bright yellow Jesus Saves postcards with scripture printed on the back. They both knew that the friendship was an intentional one.
Since then, the Jesus Saves movement has launched a website where people can make a donation in exchange for a bright yellow sign with black lettering that says "Jesus Saves." These signs caught the public's attention and people began to follow.
"So it's a beautiful opportunity for people to have love and the Lord," said Bethea. "It's really two things. Number one, a passion for God's word. And then number two, a compassion for God's people."
The Facebook page Jesus Saves Gang has over 500 likes and refers to themselves as a group of born again street soldier evangelists calling the nation back to God. They are working on expanding their ministry and have traveled beyond Charlotte to Florida, New Jersey, New York and, most recently, Washington, D.C.
The group meets on the first and third Saturday of every month at the corner of South Tryon street and East Trade street in uptown Charlotte, in front of Eddie V's Prime Seafood restaurant.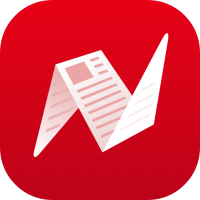 This is original content from NewsBreak's Creator Program. Join today to publish and share your own content.