The Mecklenburg County Sheriff's Office announced its new Re-Entry Support Services initiative during a ribbon cutting ceremony on Friday. This program strives to create a seamless process for individuals as they reacclimate to the community after being incarcerated. 
RESS helps provide formerly incarcerated residents with the bare necessities and sometimes even a place to sleep when they finish their sentences at Mecklenburg County Detention Center. Upon release, residents will receive a RESS backpack filled with donated items such as face masks, hand sanitizer, a toothbrush and toothpaste, undergarments and body soap.
"To many, a bag of toiletries may seem trivial, but to those that don't have anything, it means a lot," said Fatima Gonzalez, a chaplain at the sheriff's office.
Other local counties have already implemented similar initiatives, but in Mecklenburg County, Sheriff Garry L. McFadden is hoping to make Charlotte history.
McFadden shared his vision for a re-entry program with its sponsoring partners, a group of volunteer coordinators and the media during the news conference on June 25. He said that there are many individuals who leave the detention center and often don't even have someone to give them a ride home. McFadden's hope is to help these people get back on their feet. 
"I'm going to ask you to help me, help me with these men and women to leave here better than they came," said McFadden. "Talk to them when nobody else talks to them, love them and give them a hug when nobody else [does]. Because after they go through that door, a lot of people are going to talk about recidivism."
For the last several months, volunteer teams have collected and organized donations to put together RESS backpacks. Their hope is to not only ensure that the individual leaves the facility with the bare necessities, but with the resources they need to become functioning members of the Charlotte community.
The program will connect residents to employment and educational or vocational training opportunities, affordable housing referrals, physical health care, treatment referrals and pro-social resources. With the support of several businesses, faith organizations and individuals from across Charlotte and beyond, the Mecklenburg County sheriff's department is now ready to begin the hard part. 
"Above us right now there's about 1500 men and women who have hope. But when they walk through that door, sometimes the hope goes away because we reject them as a society and as a community. So the thing that I can do now is try to help them with these small things," said McFadden.
The Re-Entry Support Services program is voluntary and individuals who will be or have been released from the Mecklenburg County Detention Center are welcome to participate. Any individuals who have been released in the last year from any North Carolina State Correctional Facility and are living in Charlotte are also encouraged to fill out the referral form.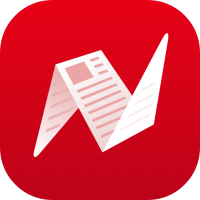 This is original content from NewsBreak's Creator Program. Join today to publish and share your own content.