The newly approved Charlotte Future 2040 Comprehensive Plan strives to create livable, accessible and inclusive communities across the city through 10-minute neighborhoods and equitable housing options. However, this vision hasn't been cast without difficulties.
In the beginning phases of the plan, controversy surrounded the term "all lots," which would have eliminated single-family zoning and allowed duplexes and triplexes to be built in these neighborhoods.
The phrase has since been rewritten as "place types," which now allows neighborhoods to vote on whether or not to build multi-family housing in typically single-family zoning areas. Building multi-family homes in traditionally single-family zoned neighborhoods could increase diversity and the number of affordable housing options. On the contrary, it could lead to a significant density increase in neighborhoods, lower current property values, and increase traffic.
Charlotte's city council has had continuous conversations over the impact of building duplexes and triplexes around the city, whether it be rapidly increasing gentrification or by causing displacement. On the other hand, by mixing these place types the city has the opportunity to bridge gaps between the rich and poor, and ultimately, Black and white residents.
The plan outlines two potential place types that would be developed around the city. Neighborhood 1 would be reserved predominately for single-family housing with some multi-family housing options. Neighborhood 2 would provide a multitude of housing options, mostly apartments and condominiums, with a diverse resident population in mind.
"To new residents, Charlotte has offered a balanced quality of life with reasonably priced homes, diverse job opportunities, access to nature and transportation choices," says the plan's executive summary. "Yet, for those who were born in this city into lower-income or Black households, the economic boom has been largely inaccessible."
Historically, effects of redlining and government-endorsed structural racism have split Charlotte into two major parts: the "arc" and the "wedge." Outlined in the Built City Equity Atlas, which was published in April 2019 as a part of the comprehensive Plan, this divided concept highlights the vast differences between Charlotte's wealthiest and poorest areas.
The "arc" represents roughly North, West, and East Charlotte which consists of 199,547 households (45.4% of the city's total) and 32.7% of the total number of white residents. The median income averages around $49,705, which is $12,612 below the city's average.
The "wedge" represents mostly central and South Charlotte, which consists of 152,880 households (34.8% of the city's total) and 63.3% of the total number of white residents. The median income averages at $78,226, which is $15,909 above the city's average.
Data sets found in the "arc" and "wedge" concept also include demographics regarding job accessibility, rate of home ownership, proximity to grocery stores and even fire/emergency response data. Data on race, residential renovation, income and vulnerability to displacement is also factored in.
By intentionally building duplexes and triplexes in some single-family neighborhoods, Charlotte has an opportunity to give low-income families accessibility to affordable housing in desirable areas. Over the course of the next 19 years, the city could make an honest effort at developing equitable living situations for all residents, while potentially reversing the long lasting effects of redlining.
However, by mixing these place types, Charlotte is also at risk for displacing residents in fragile communities. Despite the city's rapid growth and its many benefits, growth also creates additional strain on its current residents.
The Neighbors for More Neighbors CLT is a coalition group that encouraged the addition of an anti-displacement Stakeholders Group, composed of community leaders, Charlotte residents and local advocates, to the 2040 Plan. It was created to protect residents that are directly impacted by development.
Anti-displacement strategies are not a new concept and Charlotte is one of many cities that is fighting against displacing residents. For example, the mayor of Seattle, Washington passed an executive order in 2019 to set aside parts of single-family neighborhoods for affordable housing. Seattle's measure was to ensure that longtime residents of the city aren't displaced by those migrating to the city and seeking affordable housing.
Charlotte's City Council voted 6-5 to approve the Charlotte Future's 2040 Comprehensive Plan on June 21.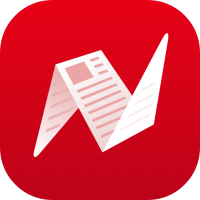 This is original content from NewsBreak's Creator Program. Join today to publish and share your own content.