(CHARLOTTE, N.C.) In a normal year, only a few thousand students in grades K-12 are expected to attend summer school. However, this year, Charlotte Mecklenburg Schools welcomed over 32,000 students on June 14 to its free, in-person six-week program, Camp CMS.
Public institutions are required to offer 150 hours or 30 days of summer school instruction including a lunch service, transition periods and physical activity periods for grades K-12 as a part of House Bill 82 that was passed by the North Carolina General Assembly in April 2021. The programs were expanded in an effort to assist students who have fallen behind because of the challenges that remote learning created during the COVID-19 pandemic. 
Because of the extraordinary circumstances that grew from the coronavirus pandemic, CMS is adding psychological support services to its summer school program. The district plans to devote adequate attention and energy to students who are experiencing difficulties. 
In addition to classes in reading, math and science, as well as physical education activities, CMS is offering counseling and psychological services to all students attending the camp. Each school site is equipped with at least one licensed school counselor, social worker or psychologist. 
During a normal school year, psychological support services are not typically offered during summer school because the programs are tailored to a smaller student population with specific academic needs and have limited funding. This summer, CMS is prioritizing these services. 
"Given the large number of students who never attended school in-person during the 2020-2021 school year, we believe it is important that licensed student services professionals be on hand to identify and address students' social, emotional and behavioral needs that may have surfaced anew during the pandemic or gone unaddressed," said Cotrane Penn, the executive director of student wellness and academic support at CMS, in an email. 
Students who attend Camp CMS have access to a wide range of services to address these needs. This includes classroom-based behavioral intervention, social skill instruction, individual counseling and group counseling. 
Team members will also provide crisis response services, including suicide assessments, crisis counseling and referral options to outside resources. Additionally, CMS's mobile-crisis team is available to respond to behavioral and mental health crises at every site. Mobile Crisis Management is an immediate intervention program set forth by the North Carolina Division of Medical Assistance to efficiently de-escalate situations involving mental-health crises. CMS has created its own resource guide for student, staff and faculty use. 
Students who received emotional or behavioral support throughout the school year will continue to receive support during Camp CMS. Penn said that the most common issues that students are struggling with now continue to be ones that they face in a normal school year. 
"These include internalizing emotional difficulties such as anxiety and behaviors associated with depression," said Penn. "Likewise, we support students who are displaying acting-out behaviors; this may involve coaching a teacher or working directly with the student."
Parents whose children are attending Camp CMS and are interested in learning more about psychological support services are encouraged to contact their student's designated summer school site.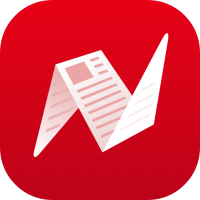 This is original content from NewsBreak's Creator Program. Join today to publish and share your own content.