The impact of the Covid-19 world-wide pandemic hit Seattle hard, and the devastation is now coming home to roost. In a system that has had a history of paying low wages, and having wait lists for daycares and schools, the pandemic has made things significantly worse for parents, and childcare workers. When parents lost their jobs or began working from home and subsequently pulled their kids from childcare, many childcare facilities had to close.
Now with Seattle having opened up completely as of June 30th, and schools due to open up for in person learning in the Fall, there is a childcare crisis of epic proportions. With so many facilities having closed down during the pandemic, and not reopening, there is a shortage of places to put your kids if you're due to return to work. This is making it hard for parents to find good childcare. Some are choosing to stay home to care for their kids.
Teachers are struggling too. One classroom that was supposed to have three teachers, found itself with only one. One of the three was a new teacher due to start on a Monday who just didn't show up for work as agreed. Some teachers, especially ones that work with very young children that cannot be vaccinated fear getting Covid-19 still, even with close to 70% vaccination rates in Washington state. Combine that with parents scared to send their kids back to school and or daycare because there is so much uncertainty around this virus, and it makes things even more precarious for both sides.
In truth, the statistics are bleak. Since the beginning of the Covid-19 pandemic, nine percent of childcare businesses have closed, and it only looks worse going forward since many childcare businesses are hanging on by a shoe string. They don't want to overcharge parents and force them to go elsewhere, but at the same time they have to cover the costs of running their facilities, and those can be high.
Fortunately there is some good news. Washington's governor Inslee signed into law the Fair Start for Kids Act. This new law will help to make childcare accessible. The law also gives funds to increase childcare facility expansion, and to build new childcare facilities. The law also amplifies access to more support services for kids such as mental health services, bilingual language services and much more.
And there's more light at the end of this tunnel and it's called the Child Tax Credit 2021, or the Enhanced Child Tax Credit. This tax credit is part of President Biden's American Rescue Plan to help get the economy back on its feet after the pandemic. It's a monthly payment paid to eligible parents from the federal government. Payments of $3,600 will go out to parents who have children that are six and under. For those parents with kids age six to seventeen, the payment drops down to $3,000. Still if you have multiple kids this along with the Fair Start for Kids Act, and there's hope that we'll get this childcare crisis under control sometime in the near future in Washington State.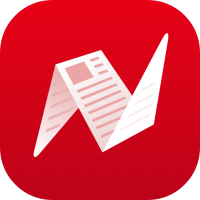 This is original content from NewsBreak's Creator Program. Join today to publish and share your own content.