For the last few years, forest fires have raged through the Pacific Northwest. It has not been unusual for the air to be extremely smoky and even for ash to be floating around. None of which is healthy for humans to be breathing. It's only the middle of July and already we are seeing forest fires in Washington. As of July 10th, there are thirty wildfires burning in our state. Even worse Vaughn Cork a fire analyst states that we are three to four weeks early this year for the number of forest fires we're seeing. Normal forest fire season is at the end of August.
A dry Spring and a dry hot Summer are two reasons that wildfires are erupting all over Washington state. The National Drought Mitigation Center says that even though we've had a bit of rain here and there it has not been enough to overcome the state of drought that Washington has been in for months.
So what can you do to be ready for the smoke season in Seattle? There are actually a few things:
Assume there is going to wildfire smoke at some point and prepare for it before it happens rather than waiting to see if it does.
Keep your windows and doors closed when it's hazy with smoke in the air. Another indication is if the sun is red then there is a lot of smoke in the air. See ash in the air? That's another indicator.
If you have asthma, COPD, or other types of breathing issues that wildfire smoke could make worse then stay indoors as much as possible. When you do have to go outdoors consider wearing a mask such as a KN95 to help filter the smoke and particles away from your lungs.
Children's lungs are still developing and smoke is not good for them, so if it's super smoky, try and minimize how much your children are outdoors so their lungs aren't as affected.
Think about buying an air purifier to help the air in your home as pristine as possible.
If you think you can't afford an air purifier, another option is to buy a filter that you can put on the back of your box fan.
If you have asthma or severe allergies consider stockpiling a few extra rescue medications such as inhalers in case you can't make it to the pharmacy.
Planning ahead of time is going to make getting through the smoke season in Seattle much easier. If you wait until the smoke is here, you'll find that the things you need are out of stock in many stores. Buying now before the smoke gets here will ensure you're prepared if and or when it comes.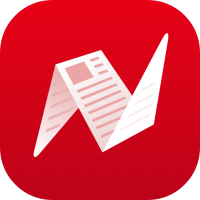 This is original content from NewsBreak's Creator Program. Join today to publish and share your own content.