The very first Asian giant hornets were discovered in America in 2019 in Whatcom County Washington along the Canadian border. The hornet is dubbed the "murder hornet" not because it is all that dangerous to humans, although more than one sting can be fatal to a human, but because they are notorious for destroying and killing honey bees. The Asian giant hornet is known and feared for its ability to destroy honey bee nests, and kill all the honey bees by decapitation in a number of hours. The reason this is bad is that in Washington, honey bees are needed to pollinate local crops.
The first murder hornet of 2021 was found on the front lawn of a Marysville, WA citizen on June 4th. Fortunately, this was not a live specimen, but rather a dead dried and desiccated one. The citizen did the correct thing and reported his finding, and filed a report, along with a photo of the dead giant hornet. This is the first sighting of an Asian giant hornet in Snohomish county, and the first sighting in 2021.
When officials arrived on June 8, 2021, to pick up the dead insect they determined that this particular hornet was probably from a previous summer since it was a male hornet and new male Asian giant hornets don't come out until late July usually. Another thing that has officials a little confused is the dead insect's coloring which was different from all the other murder hornets found in Washington state. Unlike the ones found in Washington state, this dead hornet didn't have the usual orange bands on its stomach. Because of this, it is thought it is descended from a group from Southern Asia. Officials have said they will work with Snohomish County officials to determine if there are any hives in their county.
In 2019, and 2020 it was through the observance of the local insects by citizens and they're noting the much larger murder hornets, that officials were able to find Asian giant hornet colonies and begin to eradicate them in Washington state. In order to protect the local honey bee colonies citizens in Washington state are encouraged to continue to be vigilant in looking out for Asian giant hornets and reporting them using the online form available on the WSDA website.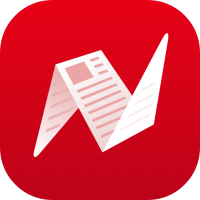 This is original content from NewsBreak's Creator Program. Join today to publish and share your own content.