As if the three digit heat and keeping yourself cool isn't enough, it's important to remember your pets need to be kept cool too. Domestic pets can suffer tremendously during a heatwave like Seattle and the rest of the Pacific Northwest is currently suffering through. It can be no small task to keep your pet cool during extreme heat.
There are a number of ways though that you can help your pet to be comfortable during Seattle's excessive heat.
Fans are not as effective at keeping pets cool, so if you don't have air conditioning, take your pet to a cooling station or other public place with air conditioning that allows pets, during the hottest part of the day. Just like humans, pets can suffer from heat exhaustion and heat stroke. Keeping your pets cool is just as crucial as keeping yourself cool.
Don't leave your pets in a locked vehicle, even if you've put the windows down a bit for them. The temperature in a locked car can soar easily during extreme heat causing the death of your pet.
Put a few ice cubes in your pet's water bowl. This will help them to cool down when they drink the colder water. You should also refill your pet's water bowl many times during the day to be sure they always have water to drink. Just like with humans, pets need to stay hydrated.
Be aware that in excessive heat your pet's paw pads can get burned if you take them out during the hottest parts of the day. To avoid burned paw pads take your pet out either really early in the morning or later in the evening when the sidewalks are cooler.
If your pet tolerates baths, give your pet a cool bath. This will help them to cool down their body temperature and avoid heat exhaustion and or heat stroke.
Consider using sunscreen that is safe for pets on your pet's unprotected body parts such as the end of your pet's nose, the tops of your pet's ears, and the skin just around your pet's mouth.
Make sure your pet always has access to shady area if they are outside. Having shade when they are outside will keep them cooler.
Consider cooling mats. Cooling mats are gel mats that basically suck the body heat from your pet and help to keep them cool.
Keeping your pets cool and comfortable during Seattle's heat wave means happier and healthier pets. If you do suspect that your pet is suffering from heat related illness, do what you can to cool your pet down and then get your pet to a Vet right away!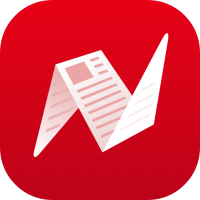 This is original content from NewsBreak's Creator Program. Join today to publish and share your own content.