Seattle rarely has temperatures hot enough to warrant purchasing an air conditioner. It tends more towards the cool and rainy during most of the year. But every so often, particularly during the last few years, it's been drier and hotter during the Summer. The upcoming weekend is supposed to be 100+ degrees. The National Weather Service has put out an excessive heat warning for the entire Pacific Northwest in fact.
Beating the heat is on everyone's mind, and fortunately, there are things that can be done to decrease the stress and discomfort of high temperatures.
Do your traveling or shopping early or later in the day. 3:00 pm is the hottest part of the day, so shopping or traveling early in the morning, or after the sun has started to go down is best so you don't suffer the effects of extreme heat.
Purchase an extra fan if you don't have air conditioning, or can't go somewhere that has it. Having an extra fan will give you more air circulation and make it easier to stay cool during the excessive heat this weekend.
Drink plenty of water, and stay away from caffeinated drinks. Caffeine will dehydrate you, rather than hydrate you. During periods of triple digit temperatures it's a good idea to just drink liquids that don't contain caffeine such as iced herbal teas, or clear sodas.
Don't move around too much, and definitely be wary of exercising outdoors during an extreme heatwave, unless you're on the water where it's cooler. If you want to work out go somewhere that has air conditioning so you don't overheat or suffer from heat stroke.
Eat lightly. It can be very uncomfortable to have an over full stomach during extreme heat. Eating easy to digest food, such as salads, fruits and vegetables, or even light soups will help to keep you comfortable.
Go somewhere with air conditioning if you don't have it, particularly if you're in the elderly category. Being somewhere cool and comfortable if you can, is always your best bet.
Fortunately, these types of three digit temps don't happen often in Seattle, but because they don't, people are often caught off guard. Following these tips will keep you not only more comfortable, but healthier and less likely to suffer from overheating or heatstroke.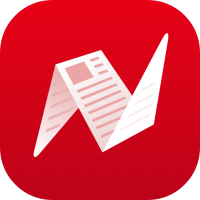 This is original content from NewsBreak's Creator Program. Join today to publish and share your own content.