The African-American Shakespeare Company will be performing the complete works of William Shakespeare at Jack London Square this Saturday, KRON4 reports.
The performance will begin at noon and consists of a three-person cast that will perform the complete works of Shakespeare, a total of 37 plays, within the span of two hours.
It will be the final show the company will offer free-of-charge and stars Tre Tyler, Gabriel Ross and Lijesh Krishnan.
While Oakland, and the Bay Area as a whole, offer residents and visitors an endless selection of cuisines from countless cultures, Crystal Wahpepah knew since childhood that her own lineage wasn't included as part of the local fare, Oaklandside reports.
Wahpepah, who is Kickapoo, says she gained inspiration from spending summers with her grandmother in Oklahoma and later, she gained exposure to a variety of indigenous dishes at Oakland's Intertribal Friendship House.
"Even though I was just a kid," Wahpepah recalls, "they never kicked me out of the kitchen, so I always got to participate." She says that's when she realized her dream of opening a restaurant that served Native food.
Wahpepah's Kitchen is slated to open on Oct. 29/30 at the Fruitvale Village.
Oakland's Joaquin Miller park has received some much-needed renovations and the City of Oakland, along with the non profit Friends of Joaquin Miller park, are inviting residents and visitors to see the park improvements up close during a ribbon cutting ceremony at Woodminster Cascade, Oaklandside reports.
Some of the improvements include, refurbished restrooms (which have been closed for years), many of the park's trails in the woodland area have been repaired and a new "tot lot" playground has also been installed on the grounds.
Other renovations include a reduction in vegetation that poses a fire hazard in the area.
The return of art and cultural programming at the park was also announced.
The park spans 500 acres of land that includes redwood groves, oak woodlands, lush creeks, meadows and is ideal for anyone looking to immerse themselves in nature without the need to travel far from home.
The park is also home to the Woodminster Amphitheater, where the summer series of theater and music just concluded after canceling all performances in 2020 due to the COVID-19 pandemic.
The grand reopening will take place on Saturday at 12:30 p.m. at 3300 Joaquin Miller Park in Oakland.
The Warriors number seven draft pick in 2021, Jonathan Kuminga, will miss at least a week after a MRI revealed that he suffered a strained patellar tendon on his right knee following a preseason match up against Denver Wednesday, East Bay Times reports.
Kuminga, who turned 19 on Wednesday, was injured after teammate Nemanja Bjelica landed on him during a play.
Warriors coach Steve Kerr said Kuminga's injury will be reevaluated in a week and will be limited to only watching practices in the meantime.
"It's always disappointing when a player gets hurt, especially a young one like Jonathan," Kerr said. "The young guys really need as much of training camp as possible. So it's too bad."
However, the Warriors plan on keeping Kuminga engaged while he recovers. He was seen riding a recumbent bike while his teammates were on the court.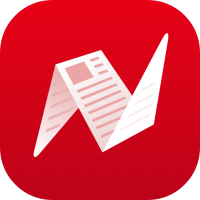 This is original content from NewsBreak's Creator Program. Join today to publish and share your own content.