Oakland considers possible vegetation management agency to combat wildfires
The Oakland City Council on Tuesday approved a resolution that would allow the city to participate in an interagency discussions that will focus on the possible creation of a Regional Vegetation Management Joint Powers Agency to combat wildfires in the area, according to a report published by the city.
"Wildfire prevention is a top priority for my office, and we know as climate change continues to cause extreme changes in our climate it is essential that we expand our ability to protect our communities," said Council President Pro Tempore Sheng Thao.
The resolution was originally introduced by the Oakland Firesafe Council and has coordinated with the Claremont Canyon Conservancy, North Hills Community Association and Make El Cerrito Firesafe in bringing the concept before elected officials for consideration.
Kerr: "We're chasing wins this season"
Warriors coach Steve Kerr pivoted from his stance last season admitting that "We're chasing wins this season" on Monday following a 121-107 victory over the Portland Trailblazers, East Bay Times reports.
Kerr's statement surprised some last season saying that the Warriors wouldn't extend Steph Curry's game time to chase wins but had a change of heart following the teams' preseason opener at the Moda Center.
"When you have a team that knows how to play and willingly is giving up the ball to the next open guy, it's beautiful to watch but it also generates a chemistry that's tough to deny," Kerr said.
The team demonstrated elite ball movement set up by veterans Otto Porter Jr., Nemanja Bjelica and Andre Iguodala, leading to Jordan Poole setting a personal record of 30 points and sinking seven 3-pointers.
The Warriors scored a total of 24 3-pointers out of 69 attempts. The current record for the most 3-point attempts in a single game was set by the Houston Rockets in 2019 with 70 attempts.
When asked about the team's rookies, Kerr said, "Jonathan and Moses are so young," adding, "they've got a bunch of guys ahead of them who have been in this league and know what they're doing. So, they've got to earn their time."
Alameda pushes to end homelessness within 5 years
The City of Alameda is setting out with an ambitious plan to end homelessness within the city by identifying public and private land that could potentially be used for housing as well as boosting services to assist unhoused residents, East Bay Times reports.
Alameda's goal is to have no city resident living unhoused within the span of five years.
"The idea is to reduce barriers for people to get into housing more quickly and stay there," said Amanda Wehrman of HomeBase, a San Francisco-based nonprofit that focuses on solutions for ending homelessness and that's been hired by the city to assist in the initiative.
The city council approved the plan titled, "The Road Home: A 5 Year Plan to Prevent and Respond to Homelessness in Alameda," on Tuesday.
Homelessness jumped 13% between the years of 2017 and 2019 with roughly 231 city residents living unsheltered.
"While any number of people living on the street or in their cars is too many, homelessness challenges are solvable with the right strategies," said Amanda Gehrke, a development manager with the city.
"With fewer than 300 people experiencing homelessness on any given day, and only half unsheltered, the scale of the problem presents an opportunity to make a meaningful impact on preventing and reducing homelessness in the community," she said.
The exact cost of the program has not yet been determined.
Single Thread in Healdsburg named one of the best restaurants in the world
Single Thread in Healdsburg was listed as one of the world's top restaurants, taking 37th place in "The World's 50 Best Restaurants" 2021 rankings, KSRO reports.
In 2017, Single Thread didn't make the top 50 and was listed in 71st place.
In addition, Single Thread retained its 3-star Michelin rating. Restaurant owners Kyle and Katina Connaughton accepted the honor in Belgium.
Restaurants, Benu and Atelier Crenn, of San Francisco, were also listed in the world's top 50 restaurants for 2021.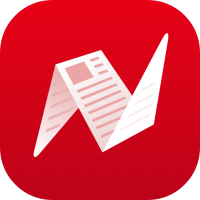 This is original content from NewsBreak's Creator Program. Join today to publish and share your own content.