Regents of the University of California on Thursday approved a plan to construct student housing at People's Park consisting of two structures that would provide housing for roughly 1,100 university students, East Bay Times reports.
The new housing would also be used to provide housing for about 125 unhoused Berkeley residents. The cost of the project is $312 million and will take up 1.1 acres of the park's 2.8 acres of space.
The project still faces a number of legal hurdles as community groups push back due to potential environmental problems and concerns over the displacement of long-time residents. However, regents say that the project is a necessity as many Berkeley students can't afford the steep rental rates within the city.
Amazon has purchased a large office and research campus in Milpitas as the tech giant's real estate shopping spree continues in the Bay Area, East Bay Times reports.
The 29-acre complex cost $123 million and is located at the corner of South Milpitas Boulevard and Gibraltar Drive, according to documents from the Santa Clara County Recorder's Office.
A brochure published by CBRE stated that the property is over 395,000 square-feet and consists of four buildings and a large open space. Amazon purchased several other Bay Area properties from 2020 to 2021.
Jordan Poole took the opportunity to pick Steph Curry's brain before Golden State's preseason opener against the Trailblazers Monday, sparking motivation in the 22-year-old point guard as the Warriors took a 121-107 victory in Portland, East Bay Times reports.
Poole scored 30 points, sinking seven 3-pointers, beating his regular season personal record.
"I thought Jordan was fantastic offensively," Warriors coach Steve Kerr said postgame. "He played with supreme confidence and really gave a huge burst with his scoring. What we have to see next is his defensive effort."
Poole's efforts in training camp garnered much praise, earning him the nod to start alongside Steph Curry who offered Poole some pregame advice.
"The biggest thing is just figure out what your routine is," Curry said. "These first two preseason games you have to figure out what your routine is, how you get ready for a game from the time you get on the plane to the time the game starts. There's a certain pecking order of things that you do to get ready, mentally and physically. So identify what that is (and) fine tune it."
Ghouls and lovers of slasher flicks rejoice, Halloween is just around the corner and the New Parkway Theater is gearing up to bring viewers the frightfully delightful classics that always provide a hair-raising experience around this spooky time of year.
For those who are uninitiated, Oakland's New Parkway Theater offers a unique experience unlike any other movie house, featuring two large screening rooms furnished with massive fluffy couches, lazy boys and even beanbags that create a very cozy, yet quirky experience.
The New Parkway Theater also offers local wines and beers as well as a rotating food menu that's whipped up from scratch in the theater's kitchen.
Here's a quick look at upcoming shows:
Malignant will be showing on Oct. 6 at 9:25 p.m.
The Shining will be showing on Oct. 7 at 9 p.m.
Get Out will be showing on Oct. 9 at 10 p.m.
Click here to view the full calendar.
The New Parkway Theater is located at 474 24th St in Oakland.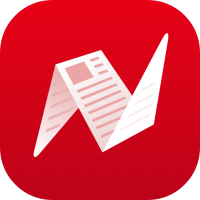 This is original content from NewsBreak's Creator Program. Join today to publish and share your own content.