Andrew Wiggins' reluctance to get vaccinated against COVID-19 has been an ongoing concern for the Warriors as the City of San Francisco is set to enact public safety guidelines barring any unvaccinated persons from entering the Chase Center beginning Oct. 13, East Bay Times reports.
Now, fans and the Warriors organization can breathe a sigh of relief following Wiggins' decision to get vaccinated, shoring up a spot for their starting wing, as Wiggins is a vital component to the team's brand of small ball.
Founder of Oakland's underground supper club Hey Falicia, who goes by only "Imana," plans on opening a new culinary venture with the colorful name "Sluts" that will feature a variety of tapas, wine and vermouth, all for the pairing, East Bay Times reports.
"I just love the word," Imana said regarding the bar's proposed name. "I use it as slang. I like the idea of reclaiming a word that has been deemed derogatory, especially in an industry that is so male dominated."
Imana launched Oakland's semi-secret supper club Hey Falicia last January, making a mark on the East Bay dining scene.
"It's what I grew up eating," says Imama. "What we're doing is not just a meal. It's about design and wine and food and community. You're coming to have a full experience."
The City of Lafayette has decided to hire to outside consultants with a price tag of $50,000 who will work with PG&E to figure out the number of trees that need to be removed from the municipality in order for the utility provider to access gas pipelines, East Bay Times reports.
The plan entails the hiring of an arborist and a pipeline expert and was approved by the city council on Sept. 25.
PG&E has reported a total of 200 trees that need to be removed but many Lafayette residents say that number's too high.
"I am optimistic that this process will eventually end up with an agreement that all the parties can agree with," said Mayor Susan Candell. "It may not be exactly perfect, but I hope we can get to some sort of agreement."
In 2014, PG&E called for the removal of 1,200 trees from the city causing outcry, but the utility company ultimately scaled that estimate back to 207 trees.
The Lafayette city manager noted that both parties have the option to walk away from the negotiating table if either side disagrees with the findings or recommendations.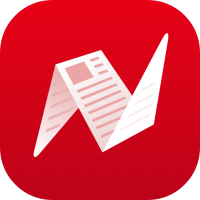 This is original content from NewsBreak's Creator Program. Join today to publish and share your own content.