Dead fish, mainly carp, have started floating to the surface of Newark's Lakeshore Park and city officials are unclear as to what's causing the fish to die, East Bay Times reports.
Another mystery for city officials to contend with is how the carp, which are indigenous to Europe and Asia, ended up in the man-made lake in the first place. City officials have begun reviewing city records to see if someone released the specie of fish into the lake at some point in time.
However, Newark's public works director, Soren Fajeau, says "It's speculation at this point." The dead fish were first first reported on Sept. 17.
Oakland's Homestead Humble Sandwiches closed for good on Sept. 30 after serving delicious, seasonally-driven sandwiches on Piedmont Avenue for over the past nine years, East Bay Times reports.
Owners Fred and Liz Sassen sent an email to customers Monday saying farewell to customers and announced that their family will be relocating outside of California.
"We are proud of our accomplishments and we are proud of our resolve to move forward into a new path as well—to make difficult choices when faced with difficult situations," the email said. It went on to thank the community for its years of support. "We love you and we thank you all for the great and transformative years we had on Piedmont Ave."
K&J Orchards from Winters will be filling the vacant store space.
The Oakland A's lost to the Seattle Mariners on Wednesday night 4-2, officially killing any hope of contending in the postseason, East Bay Times reports.
"We're bummed out," Matt Chapman said. "We haven't been playing very well over this last month or so. It kind of sucks when we're playing not very well. We had an opportunity, we just couldn't get the job done."
Wednesday's game marked the twelfth consecutive loss the A's suffered at the hands of the Mariners and also marks the first time the A's won't play in the postseason since 2017.
"We expected to go to the postseason this year and we had our opportunities and here down the stretch we didn't play well enough to get there. Guys are very disappointed," said A's manager Bob Melvin.
Panel speakers for the 2021 Berkeley Forum have been announced and include a wide variety of individuals from various fields and disciplines, The Daily Californian reports.
The events will be a mix of in-person forums as well as panels that are slated to be held virtually. However, forum organizers say that the events are tentatively scheduled and are subject to change.
"This semester's lineup is a testament to our team's dexterity and adaptability, as well as our campus's wide range of thought-provoking interests," Berkeley Forum Vice President of Programming Raisah Khan said in the lineup's announcement. "Transitioning to a hybrid semester has been one curveball after another, but our members have been able to accrue an impressive lineup to offer to the Berkeley campus."
Speakers scheduled to appear at the forum include Ki Hong Lee, Korean-American actor, writer and UC Berkeley alumnus, Jaylen Brown, NBA all-star basketball player and UC Berkeley alumnus, Emily Winston, founder of Boichik Bagels, Andrew Kortina, co-founder of Venmo and others. Click here for more event info.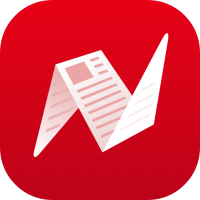 This is original content from NewsBreak's Creator Program. Join today to publish and share your own content.