Vice-Mayor Rebecca Kaplan and Councilmember Noel Gallo on Tuesday submitted a request for a scheduling agreement that moves the African American Sports and Entertainment Group one step closer to acquiring the City of Oakland's 50% share of the Oakland Coliseum Complex, according to a press release issued by the city.
The request for non-binding terms of the proposed agreement includes the sale, lease and partnership of the property with the goal of building additional housing for Oakland residents of all levels of income, as well as the creation of roughly 40,000 jobs.
The scheduling of the proposal will be discussed during a Rule Committee meeting this Thursday and will go before the City Council in October.
Andrew Wiggins was present during the Warriors' first official day of training camp Tuesday – despite his recent anti-vax drama, but Draymond Green remains aloof having already missed Warriors media day on Monday, East Bay Times reports.
But Warriors coach Steve Kerr says that the team has been in contact with Green. "He's got an excused absence until he's ready to come up," Kerr said following the conclusion of the Warriors' first day of training camp Monday.
"Because of the nature of what's going on, certain things always take precedence over basketball," he added.
California Governor Gavin Newsom on Tuesday signed State Sen. Nancy Skinner's (D-Berkeley) SB 290 that's geared towards updating California's housing density bonus law that would increase the inventory of affordable housing – mainly for college students, East Bay Times reports.
SB 290 is just one of 27 housing bills the governor signed at an event in Oakland. The bill essentially modifies the state's current housing density bonus law that provides incentives for developers that build large developments that include units designated for lower cost affordable housing.
"These new housing laws open the door for thousands more housing units at every affordability level and include measures to help hold local governments accountable. Together, plus the unprecedented $24-plus billion the governor and Legislature put in the budget for housing, shows that California is the national leader in the effort to build housing for all," Skinner, D-Berkeley. "And my bill, SB 290, gives housing developers more incentives to build affordable units for low-income college students, many of whom now are homeless or living in their cars."
Less than half of California cities have utilized the density bonus law, with most jurisdictions that did use the law having only one to two projects that used the development bonus.
The A's matched a club record Tuesday night after losing 11 straight games to the Mariners (4-2), mirroring the team's last massive losing streak against the Yankees from July 5, 2010 to July 22, 2011, also losing 11 straight games, East Bay Times reports.
The A's are currently chasing the second wild-card spot sitting 3.5 games behind but face elimination from any postseason hopes if they lose again against Seattle Wednesday.
"Going into this year, I don't know how many people on either team would have said the Mariners are better than us, but the game is proving otherwise,"A's starter Chris Bassitt said.
With four games left in the regular season, it is impossible for the A's to reach 90 wins this season with a record of 85-73.
"It's a massive disappointment, no doubt about it," said Bassitt. "We expected to compete for a World Series and we fell way short. Going to have to basically reassess everything going forward. That's just the way it is. It sucks."
The A's face the Mariners at 7:10 p.m. tonight in Seattle.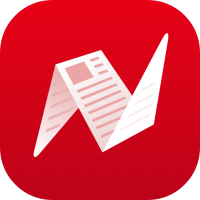 This is original content from NewsBreak's Creator Program. Join today to publish and share your own content.