The Palo Alto-based automaker Tesla is now allowing drivers who've paid an additional $10,000 for software that would allow them to engage Tesla's "Full self-driving mode" to access the feature – following an evaluation of the driver's skills based on data collected while driving their Tesla car, East Bay Times reports.
Drivers who receive approval from Tesla will be able to access the beta version of the software as soon as Oct. 9 but the company has already drawn sharp criticism from the public on the grounds that the company never sought feedback or approval regarding self-driving vehicles. Tesla has already granted access to the software to a small group of drivers over the last year, some of which posted videos of the self-driving function on social media, drawing both praise and harsh commentary.
Nestled between Yogurt Land and The Habit on California Boulevard is one of Walnut Creek's newest culinary editions, Kokolo Donburi & Bar, a Japanese curry house that specializes in an array of Japanese comfort foods, Mercury News reports.
The expanding Bay Area chain offers fried chicken and pork with house specialty curry sauce served over udon noodles or rice. Other small plates including gyoza, braised pork belly, tempura and wagyu beef are also available. In addition, Kokolo also offers less common protein toppers for their rice and noodle bowls such as sea urchin and grilled eel. Visit Kokolo Donburi's Walnut Creek location at 1251 S. California Blvd. from 11:30 a.m. to 8:30 p.m. daily.
The A's lost to the Mariners Monday night 4-13, completing a 10-game losing streak against Seattle during Oakland's final road trip of the season. The 10-game losing streak against Seattle matches the A's previous record for losing streaks against the Houston Astros that was recorded from July 20, 2016 to April 28, 2017, East Bay Times reports.
"They've had their way with us, how many games in a row," said A's manager Bob Melvin. "We take the field tomorrow and we expect to win. It doesn't feel good to get beat that many times by one team, but it's the big leagues, so you have to go out there and earn it the next day."
The A's hoped to ride the momentum from the sweep against the Astros that wrapped up Sunday but Monday's loss nearly eliminates any hopes of the A's clinching a wild-card spot. The A's are now 3.5 games back from the second wild-card spot.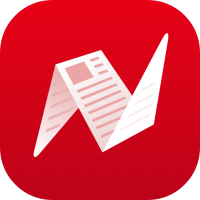 This is original content from NewsBreak's Creator Program. Join today to publish and share your own content.