The Oakland Unified School District has reported that new cases of COVID-19 are down compared to the rate of new cases at the start of the school year, suggesting that health and safety measures imposed on students and staff are paying off, KTVU reports.
A Message explaining why the safety measures are working was sent out by Superintendent Kyla Johnson-Trammel over the weekend saying that the safety precautions are working, citing the number of new cases at the start of the school year of 100 among students and 16 among staff members.
Those figures have been reduced to 15 new cases among students and zero among staff as of the week of Sept. 20.
An Oakland sideshow that began Saturday night and lasted until early Sunday morning, drew over 70 cars to the scene. Police are now trying to track down those who participated, KTVU reports.
Oakland police broke up the sideshow at Park Boulevard and 7th Avenue sometime later but said they will continue a citywide crackdown on sideshows with the assistance of the California Highway Patrol.
The A's completed a sweep against the Houston Astros Sunday afternoon before a crowd of 12,228 fans gathered at the Coliseum, East Bay Times reports.
Mark Cahna knocked in the winning run after hitting a single with the bases loaded at the bottom of the ninth, putting the A's over with a final score of 4-3. Cahna flipped his bat in front of the Houston dugout despite not hitting a home run.
"One last day of bat flippin' season for the people," Canha said.
The recent sweep of the A's by the Mariners put Oakland in desperation mode with only six games left in the regular season and the A's being well behind in the wild-card race.
"We're getting big hits when we need to, at this point. Last series we didn't have much offensively, not much at all," said A's manager Bob Melvin. "There's a lot of desperation in what we're doing right now. Not that it wasn't in the Seattle series, but it's more in our faces right now."
The A's will face the Mariners in Seattle tonight at 7:10 p.m.
County vector control officials in Contra Costa County announced that a second bird and an additional group of mosquitoes infected with the West Nile Virus were discovered within county limits, raising concerns that the virus will peak in the region amid warmer conditions where mosquitoes flourish, KTVU reports.
Vector officials advise that residents dump any standing water on their property, use mosquito repellant and reporting any dead birds to county health officials.
A total of 74 people contracted the West Nile Virus in Contra Costa County in 2005 and two people died from the virus in 2006.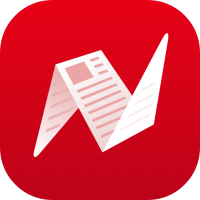 This is original content from NewsBreak's Creator Program. Join today to publish and share your own content.