Pandemic causes Fremont Art and Wine Festival to cancel for second straight year
Event organizers announced that the Fremont Art and Wine Festival, publicized as the largest street festival west of the Mississippi, has been canceled for the second consecutive year due to concerns over the COVID-19 pandemic.
The festival was originally slated to take place in late August but was rescheduled for the weekend of Sept. 25-26.
Event organizers issued a statement on Facebook saying, "It is with great sadness and regret that we announce the cancellation of the 2021 Fremont Festival of the Arts. As you can imagine, it was not an easy decision, but one that was reached after very thoughtful deliberation knowing that the festival is an important event for our community."
The Fremont Art and Wine Festival is tentatively planned to take place in Sept. 2022, according to event organizers.
Oakland sued by community group over handling of homeless encampments
An Oakland Community group calling themselves the "We Deserve Better" alliance, sued the City of Oakland for what the group believes to be a failure in enforcing policies regarding homeless encampments within city limits, KPIX reports.
"We spent a bunch of money hiring people to do it and then it was virtually ignored," said Seneca Scott from the alliance during a press conference Thursday.
Scott articulated that the problem isn't limited to just cleaning up encampments but is a symptom of a larger issue.
"You cannot close a camp down and evict anyone without having a place for them to live that's equal or better than their current situation," Scott said.
Those who filed the suit are not seeking financial compensation for damages but want to see a judgement that forces Oakland to enforce policy for homeless encampments.
Mariners complete 4-game sweep of A's
While Chris Bassitt pitched three scoreless innings Thursday, after being out for just under a month for surgery to repair facial features, the A's fell to the Mariners 6-5, ESPN reports.
"I am very blessed and thankful for the circle that I have made in baseball," Bassitt said. "When things happen like that, you really find out who's with you and I'm beyond blessed to have the people that I have with me."
Seattle is now just two games back from securing the second wild-card spot. Thursday's game marked Seattle's ninth consecutive win over Oakland and completed the series with a four-game sweep.
Oakland is now four games behind the New York Yankees in securing a wild-card spot. Oakland will face Houston tonight at the Coliseum.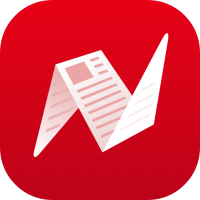 This is original content from NewsBreak's Creator Program. Join today to publish and share your own content.