The A's on Wednesday lost for the third time in a row against the Mariners, diminishing any existing hope of snagging the second wildcard spot, East Bay Times reports.
The A's looked dismal before a crowd of only 4,100 fans at the Coliseum losing 4-1.
"The only thing that's missing is winning," Matt Chapman said, adding, "It really sucks to lose those three games there. We've definitely got our work cut out for us. Our window is closing."
The A's will face the Mariners for game four today at 12:37 p.m. at the Coliseum.
An announcement was made over Instagram that renowned Chez Pannise in Berkeley will not reopen until next year citing COVID-19 as the main factor in making the decision, East Bay Times reports.
"The reason can be distilled to COVID, the surge of the Delta variant and their many implications: health and safety of staff, worries about unvaccinated family members, unpredictable school closures and required quarantines as they relate to staffing, restrictive and constantly changing safety protocols, the financial challenges of reduced capacity, the expense of unexpectedly being forced to close, etc.," the post read.
Restaurant owner Alice Waters had announced in August that Chez Pannise was set to reopen in October, however, reopening of the restaurant has been pushed back until 2022 with no exact date being specified. Takeout and offerings from the restaurant during the Sunday Market are still available.
The Taco Trail Challenge is returning to Concord for the second year, showcasing 37 different taquerias, offering diners an immense array of deliciousness, East Bay Times reports.
The Concord Taco Trail Challenge kicks off on Oct. 15 and those who wish to crawl their way along culinary delight can sign up for a passport at the Taco Trail Challenge website. Links will be made available to restaurant menus and a locator map.
Co-founder of the Raiders' Black Hole, Rob "Raider Rob" Rivera died on Sept. 20 of COVID-19 after being admitted to ICU in August, East Bay Times reports.
Rivera was "arguably the most important fan in Raiders history, building and growing the Black Hole in Oakland. There's a lot of guys who put on a costume, and no slight to them, but he was so proud of the Black Hole. He lived it," said syndicated radio talk show host Jon Turnour, a.k.a. "The Brick" who also works for the Raiders.
"We've had to battle a negative stereotype of the Raider Nation," Rivera once told ESPN's E-60. "If ever you wanted the best football fan experience, step into the Black Hole, because that's what we'll give you."
A GoFundMe has been set up to raise money for Rivera's family.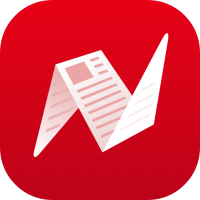 This is original content from NewsBreak's Creator Program. Join today to publish and share your own content.