The annexation of East Contra Costa Fire Protection District by the Contra Costa Fire Protection District (Con Fire) was announced Monday with each of the district's board of directors approving the move, East Bay Times reports.
The proposed annexation must now be submitted for final approval to the Contra Costa Local Agency Formation Commission (LAFCO) and will bring roughly 128,000 county residents under the purview of the conjoined districts.
East Contra Costa Fire Protection District Board President Brian Oftedal said that the annexation will help the East Contra Costa County Fire District, adding that he believes the district has been historically underfunded.
"Annexation will improve response times, open fire stations, and provide a paramedic level of service for our communities," said Oftedal in a statement.
"I am so excited and proud of the teamwork that has brought us to this point," said Diane Burgis, the District 3 supervisor on the county board of supervisors, in a statement.
"With the Contra Costa County Board of Supervisors acting as the Con Fire board unanimously approving the request to formally apply for annexation of ECCFPD, and the ECCFPD board voting unanimously to move forward, we are a giant step closer to providing improved fire and rescue services in East Contra Costa County," she added.
Officials anticipate the move will take roughly four to six months.
The trendy California-based coffee chain Blue Bottle announced that the company is making moves to be carbon neutral by 2024, making logistical shifts including how and where coffee is sourced, as well as making changes to other business operations.
The company says their pledge to become carbon neutral is centered around an in-house scheme that also involves the assistance from the firm Carbon by Indigo, which Blue Bottle plans on buying carbon credits from. Carbon by Indigo mainly assists farmers who are making the transition from conventional farming to cleaner methods of agricultural production.
Blue Bottle also announced a road map explaining how the company plans on becoming carbon neutral that will be released by 2022. Blue Bottle was acquired by Nestlé in 2017 and now has over 100 retail shops in the U.S. and Asia.
The country's oldest national park ranger and local celebrity, Betty Reid Soskin, turns 100 today and says her secret to longevity might be a bit of chocolate every day, ABC reports.
Soskin was born on Sept 22, 1921 and has lived in the East Bay over the last 94 years. She worked as an interpretive ranger at the Rosie the Riveter World War II Museum, where she shared her experiences as a black woman serving as a file clerk in a segregated union hall in Richmond.
Soskin met then-President Barack Obama when she introduced him during a tree-lighting ceremony at the White House in 2015. "Standing with Obama on the stage in Washington, D.C...that was the moment that, I really, my whole life came together," Soskin said.
When asked her secret to living a long life, she said it wasn't a glass of wine or whiskey everyday but maybe a little chocolate, but she isn't entirely sure.
"I wish I knew. I'm not sure that there is a secret," she said. "I think it's all just, one foot at a time. One foot in front of the other. I don't think any one of us really understands what it's about."
However, Soskin's longevity might be due to her genetics. Her mother lived to be 101 and her grandmother lived to be 102.
Another standout moment for Soskin's 100th birthday is the renaming of a school in the Bay Area to Betty Reid Soskin Middle School located in El Sobrante.
A month-long exhibit for Filipino History Month will open aboard the USS Hornet Sea, Air & Space Museum on Oct. 3, East Bay Times reports.
The exhibition will feature the theme "120 Years of Loyal & Faithful Service by Filipinos in the U.S. Navy," and will highlight the roles Filipino service members played in the U.S. Navy, beginning in 1901 after President McKinley launched the Insular Force.
The program ended in 1922 but Filipinos accounted for the largest number of foreign-born recruits during that period of time.
The opening event will kick off at 1 p.m. on Oct. 1 and will feature a joint service color guard, sailors of Filipino heritage who served in the Navy and Filipino singers. Filipino food will also be available at the event.
The event will be located aboard the USS Hornet that's docked at 707 West Hornet Ave. at the decommissioned Navy base in Alameda.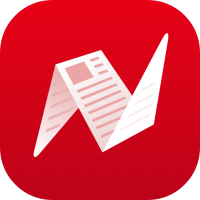 This is original content from NewsBreak's Creator Program. Join today to publish and share your own content.