Following a 25-year hiatus, the popular Mexican grupero super band Los Bukis is heading to Oakland on Oct. 1-2, promising to be the hottest music tour of 2021 having already sold hundreds of thousands of tickets for shows scheduled in the U.S., East Bay Times reports.
The long-awaited reunion tour, headed by superstar Marco Antonio Solís, is the first time Los Bukis have assembled to perform since the group broke up in 1996.
The reunion tour dubbed, "Los Bukis' Una Historia Cantada trek," launched in August in Los Angeles, and is now heading to the Bay Area for the pair of shows in October after hitting Chicago and a number of cities in Texas.
The first show in Oakland is sold out but all available tickets can be found on Ticketmaster.com and range in price from $84 to $750 a piece.
The Oakland A's won game three against the Los Angeles Angels on Sunday, completing the sweep with a 3-2 victory, East Bay Times reports.
The win over Los Angeles on Sunday marked the A's fifth win and are now two games behind the Toronto Bluejays in securing a wild card position. However, the A's face a challenging conclusion to the regular season, playing the remaining 13 games against the Seattle Mariners, who are also fighting for a wildcard spot and the first place Houston Astros.
"These are the games, we come and know what we need to do," said A's catcher Yan Gomes. "These are series we need to take full advantage of. This next stretch is going to be very competitive and it'll be a fun last two weeks."
The A's kick off the series against Seattle beginning Monday.
Dry and gusty conditions expected Monday are eliminating any hope of less dry weather in parts of the East Bay brought on by the brief respite of scattered rain on Saturday, with a red flag warning that has also triggered a PG&E public safety power shutdown, East Bay Times reports.
"We had that rain in the North Bay over the weekend, and as that pushed through, it set up a weather pattern where the high pressure pushes out from Nevada, and the winds blow from that direction," said National Weather Service meteorologist Ryan Walbrun adding, "It's a pattern we usually see this time of year."
The red flag fire advisory was issued on Sunday and is expected to expire on Monday night at 8 p.m. Forecasters say temperatures in the area should be at least 10 degrees cooler by Wednesday.
PG&E says the planned power shutdown went into motion at 5 a.m. Monday and will affect approximately 7,100 customers in the areas of Solano and Napa counties.
Seven current and three former Oakland police officers now face disciplinary actions for commenting and liking posts on an account created by a former OPD officer in January, violating department policy, ABC reports.
The account was created by former officer Jurell Snyder, and contained racist and misogynistic posts that were liked and commented on by both current and former officers. Oakland Mayor Libby Schaaf said in a statement that the officers will now face a three to 25-day unpaid suspension.
"This is law enforcement. They have to be held to a high standard. They have weapons. They have the authority to put their hands on people to make arrests," said Judge LaDoris Cordell, who is a former police auditor for the city of San Jose.
The Oakland police Department has been the subject of federal oversight since 2003 following a series of civil rights violations.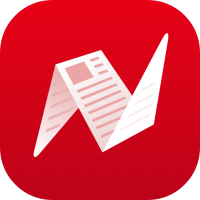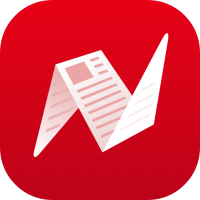 This is original content from NewsBreak's Creator Program. Join today to publish and share your own content.