As over 77% of votes for the recall election were tabulated Wednesday afternoon, the tally shows that over 70% of Bay Area voters checked "no" for recalling Governor Gavin Newsom, The Press Democrat reports.
However, Solano County was one Bay Area county that broke away from the majority with 64.3% of voters supporting the call to oust Newsom a year early, with a total of 63.9% of all voters in California rejecting the recall effort. Solano County votes totaled six points less than Napa County, the county with the lowest number of Newsom supporters – and is the area where the infamous French Laundry incident took place.
A health order issued in Contra Costa County will now require patrons to provide proof of vaccination in any business where a face mask could be removed to eat, drink or exercise, Built in the Bay reports.
The order in Contra Costa County follows suit with several other Bay Area regions that require people to show proof that they received the COVID-19 vaccination, including San Francisco and Berkeley.
The health order is applicable to anyone over the age of 12 and goes into effect on Sept. 22.
A distillery in Alameda County is brewing a special edition vodka using grapes that became tinged with smoke due to the wildfires in the state, KRON4 reports.
Hangar 1 is using the grapes to create a special edition "Smoke Point" vodka that became infused with smoke following the Glass Fire of 2020. proceeds made from the limited batch of vodka will be donated to the California Fire Foundation.
"One year after the devastating Glass Fire in Northern California, Hangar 1 has partnered with Crimson Wine Group on this limited-edition bottling. Hangar 1 Smoke Point Vodka is the first vodka made from smoke-tinged grapes. It is an experiment in terroir and sustainability, made from smoke-tinged California Malbec and Merlot grapes distilled at the Hangar in Alameda, CA. This new innovation has an unexpected taste with subtle notes of fruit, licorice and allspice. All proceeds from Smoke Point are going to the California Fire Foundation," according to a statement issued by Hangar 1.
A new community of brightly-colored tiny homes in San Leandro is providing unhoused residents in the area with temporary housing while permanent housing is being sought, Mercury News reports.
The new community, with a total of 34 individual units, is located at the Fairmont campus in San Leandro and will provide temporary housing for up to 100 people at a time. County officials anticipate that people would most likely take up residence in a tiny home for up to three months at a time.
The community will also offer counseling for mental health and medical purposes, job training, addiction counseling, access to meals and on-site security.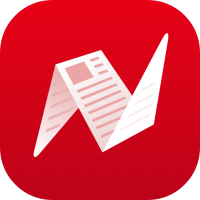 This is original content from NewsBreak's Creator Program. Join today to publish and share your own content.