Oakland-based author details one of baseball's greatest sitters
Former Tribune sports columnist, Dave Newhouse, extensively interviewed former New York Yankees backup catcher Charlie Silvera who played behind Yogi Berra before his passing in 2019 in his hometown of Millbrae, Ca.
Now, the backup catcher who was an integral part of the post-WW2 Yankees squad is finally getting his due thanks to Newhouse's memoir, "The Yankee Way." Read more
Financing public safety and police under scrutiny once again in Oakland
As Oakland continues to see one of the deadliest years on record, the Oakland City Council is once again debating the amount of funding that should be allocated to the Oakland Police Department to combat the ongoing wave of gun violence.
The current debate hinges on whether or not the current cap on police academies should be increased to staff the department with enough officers to effectively police Oakland neighborhoods. The current cap is set at four academies but a new proposal put forth by Oakland City council member Sheng Thao would provide funding for an additional academy. Thao's proposal will be reviewed on Sept. 21. Read more
BART provides Tesla with unused parking spots raking in over $400,000
The production of new Teslas at the company's Fremont factory has caused parking issues for many company employees. However, BART has made unused spaces at the Warm Springs station available to Tesla employees while collecting over $430,000 in parking fees as of September.
Parking lots at the majority of BART parking lots have gone unused during the COVID-19 pandemic, leaving 2,100 spots empty for over a year. Tesla employees can use one of the five designated parking lots at the Warm Springs station. Read more
Pleasanton begins removal of dining tables from Main Street
Outside dining has become a staple in many downtown areas and business districts in cities around the Bay Area, but Pleasanton has begun removing dining tables from sidewalks and parklets.
Now, the two-thirds of a mile stretch of Main Street that was closed off to traffic to accommodate restaurants has been reopened by the city after many local businesses complained that customers were impeded from reaching their storefronts. Read more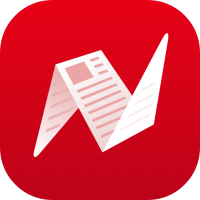 This is original content from NewsBreak's Creator Program. Join today to publish and share your own content.