Having a literary agent is the dream of many writers. Countless blog posts, forums, and writers' handbooks begin with the question: How do you get a literary agent? To these sources, it seems that all a writer needs to do is secure an agent, and every other problem, from finding a publisher to making a living as a writer, is solved.
However, there are many ways in which your relationship with a literary agent can go wrong, and end up causing more damage to your career than if you had never contracted to have that person represent you. This applies not just to visibly dodgy agents, who charge fees upfront (never work with these!). Dangers also arise in connection with agents who are entirely legit and respected in the world of publishing.
Below I tell three horror stories relating to highly reputable agents, the kind that writer's advice columns are geared to helping you secure, and whom writers are congratulated on signing with. These examples show that, while it has its advantages, being represented by an agent is not as uniformly wonderful as it is cracked up to be.
The embezzler: Donadio & Olson
The first literary agent horror story is linked to Darin Webb, the former bookkeeper for Donadio & Olson literary agency in New York City. Donadio & Olson was a major literary agency until it filed for bankruptcy following an embezzlement scandal in 2018.
Its clients included authors like Chuck Palahniuk as well as the estates of Mario Puzo, Peter Matthiessen, Studs Terkel, Thomas Pynchon, William Gaddis, Robert Stone, Frank Conroy, Nelson Algren, and Joseph Heller.(Disclaimer: I interned here many years ago, in 2000–1, and was overwhelmed by the agency's alpha male atmosphere.)
As Donadio & Olson authors later learned, Webb spent years siphoning off millions of dollars of royalties due to them during the course of his work as the bookkeeper for Donadio & Olson's financial accounts. By the time he was caught, Webb had stolen $3.4 million dollars from the money that the agency owed to its clients.
For a long while, authors had noticed irregularities in the handling of their royalty payments. They chalked it up to simple "incompetence." As it turned out, something much more sinister was taking place. Eventually the criminal was caught.
Why did he do it? We will never know for sure. According to Webb's attorneys, he transferred the sums that should have gone to the authors into his own separate accounting firm. The sums became larger over the years, until one day, someone finally noticed that something strange was going on.
Webb became so careless in his embezzlement that he failed to transfer to Palahniuk a $200,000 advance that the author was expecting from a publisher. Months passed, and the check never showed up. Finally, Palahniuk could no longer be put off, and the FBI got involved.
As often happens with white-collar crime, the judge was lenient, and Webb received a mere two-year prison sentence in December 2018. He is likely out of jail by now. Meanwhile, the scores of authors whose livelihood Webb embezzledwill never see their money again, because the agency that destroyed their finances filed for bankruptcy and no longer exists. So much for representation by a literary agent as a guarantee of professional success.
The dissimulator: Danielle Smith
Not all literary agent horror stories involve federal crimes. Agent bad behavior can damage an author's career even when no one commits a federal crime.
Consider the case of agent Danielle Smith, who ran the agency Lupine Grove Creative until her resignation in 2018. Like Donadio & Olson, Lupine Grove was a reputable agency. As Erica Verrillo notes, Smith was widely regarded within the industry as a "good agent."
Smith did not ask her clients for fees up front. She was listed in all the major sources that list reputable agents (QueryTracker, AgentQuery, Publishers Marketplace). She was the subject of an "exclusive" interview with reputable organizations such as the Society of Children's Book Writers and Illustrators. She was an invited guest on numerouspodcasts. Reading such interviews and listening to such podcasts (which remain online), many agent-seeking writers no doubt dreamed of being represented by Smith. Little did they know that, in not securing represented by Smith, they had dodged a bullet.
In 2018, it was revealed that Smith had falsely claimed to her clients to have brokered deals that never existed, and even to have forged emails from editors about such deals. During five years of working as the head of her own agency from 2013 to 2018, in spite of having over 60 clients, Smith failed to sell her authors' books. During all this time, she was feted within the industry, appearing in interviews and podcasts as a reputable agent.
It was only when her former clients created a private Facebook group to share their experiences that it became clear that they were all being exploited on a massive scale. Blog posts and horror stories about Smith proliferated on social media. Eventually, she sent an email to her clients, informing them that she was leaving the agenting business.
Smith's motivations for deceiving her clients remain unclear. She was never charged with a crime, and presumably did not profit financially from her misdeeds. But the cumulative effect of her unprofessional behaviour was to damage the careers of the many talented authors who were unlucky enough to be represented by her.
Looking over Smith's deceptions now, one wonders how this agent was allowed to persist in her false claims and misrepresentations for so long. The reason is clear. Certain if not all aspects of Smith's behavior — not her deceptions but her lack of transparency with her clients — are far more typical among "reputable" agents than most authors would like to believe.
When an author finds that their agent behaving in a less-than-professional manner, this often generates a sense of shame, along with feelings of inadequacy. Since authors are taught that they need agents if they want become professionals, and that having an agent is expected of any successful writer, it is unsurprising that they fear criticising the agents that they have.
Lacking any incentive to complain and fearful of the consequences of doing speaking openly about their concerns, authors faced with non-transparent or otherwise problematic behavior from their agents often remain silent.
One of Smith's former clients, speaking anonymously to Publisher's Weekly, confirmed this state of affairs in recounting their experience with Smith:
For a long time, I didn't suspect that anything was amiss, because I had experienced that kind of erratic communication with agents and editors before…I can't think of another industry where this level of communication would be acceptable. But when working with agents and editors, it's commonplace. I wonder if the fact that many agents and editors overlook common business communication etiquette (i.e., reply within a few business days), and the fact that we authors and illustrators are used to this and fear being shunned if we complain — I wonder if this created the ideal breeding ground for Danielle's underhanded practices to go on as long as they did.
The traumatized mentality evident in these words speaks volumes for what many agented authors, and not just those who are unlucky enough to be represented by the likes of Smith. Smith's deceptions were made possible by an industry that has failed to prioritize authors' need for transparent communication about how their work is sold, marketed, and shared with the world.
What is the lesson here for authors considering agent representation? As Jacqui Lipton writes in her excellent book on authors' legal rights, Law and Authors: A Legal Handbook for Writers (2020), "doing your research isn't a cure-all." A prospective agent who is viewed as reputable could still damage your career. As an author, you have the right to total transparency and honesty, about where your manuscript was submitted and how the editors responded to it. Anything less than that is grounds for ending the relationship (or for never embarking on one in the first place).
Sloppy bookkeeping: Lucianne S. Goldberg
The third horror story involves an agent who, while not deemed to have committed any felonies, nonetheless committed multiple violations of her fiduciary responsibility to her the authors she represented.
In 1983, a US federal judge ordered New York literary agent Lucianne S. Goldberg to pay her former client $60,000 for lost royalties and $640 in punitive damages. (Goldberg was to become more famous five years later for her role in the 1998 impeachment of President Clinton.)
The judge had determined that the $60,000 that Goldberg was required to pay had been unlawfully withheld from author Kitty Kelley, as part of a foreign rights deal for her book Elizabeth Taylor: The Last Star (1981). Goldberg had been charged specifically with "breach of fiduciary duty and fraud." Yet, in the end, she was found guilty merely of "sloppy bookkeeping."
The legal charges against Goldberg were civil rather than criminal, and she did not receive a prison sentence for defrauding the author she represented. In fact, Goldberg continued to work as a successful literary agent long after the court's judgement against her. The fact that Goldberg was able to emerge from this scandal with her career as an agent intact says a great deal about the difficulty of enforcing basic ethical norms within the publishing industry.
Should you get an agent?
What can authors seeking representation take away from these horror stories? It has not been my aim to suggest that agents are necessarily harmful to authors interested in publishing their books. Rather, I wanted to show that these horror stories are not simply about a few extreme psychopaths; they highlight flaws within the industry as a whole.
It is wrong to assume that agented authors are always better for positioned for success than those who aren't. This may be true in some cases, but it certainly isn't true all of the time. I have chosen these three horror stories, not for their exceptional status, but because they will strike a familiar cord with many represented authors.
Flagrant embezzlers like Webb at Donadio & Olson are rare, but Webb's activities were enabled by negligence of the reputable and in some cases renowned agents whose job it was to support their authors' best financial interests.
How carefully, one wonders, did these agents check their authors' royalty statements? Shouldn't they have caught some of the financial misrepresentations in the agency's accounts that occurred over the years?
These horror stories are worth telling, precisely because they are not as exceptional as the "how to get an agent" blogposts and handbooks might have us believe. The horror stories from which these examples have been taken all relate to agents that had a good reputations in many corners of the publishing world.
The authors that these "good" agents represented transformed American literature, and it was for this reason that Donadio & Olson was one of the most prestigious agencies in the publishing industry until 2018. And yet, these reputable and superficially "good" agents harmed the careers and livelihood of the authors they represented.
Next time you come across a YouTube video, a blog post, or a book promising you a short and easy path to getting an agent, be careful what you wish for. Read Jacqueline D. Lipton, the many informative posts of Jane Friedman, and other experts who analyse the publishing industry from the perspective of the writer rather than the agent.
And whatever you do, if you decide to accept an offer of representation from an agent, make sure to educate yourself about worst case scenarios. Only by preparing for everything that could go wrong in your author-client relationship can you set yourself up for success.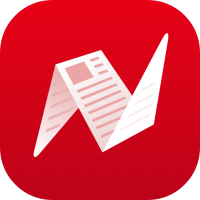 This is original content from NewsBreak's Creator Program. Join today to publish and share your own content.