Carrie Underwood has been catching massive fish while in a skimpy bikini. The 38-year-old country superstar dropped jaws recently with her cheese-grater abs show-off, but there was more than just muscle as the "American Idol" winner stunned fans on a lake trip.
Posting for her 10.4 million Instagram followers, Carrie showcased an impressive array of fish she'd caught - the "Southbound" singer had already made headlines this year for out-doing 2010-married husband Mike Fisher with her way larger catch.
Carrie Underwood Stuns On Bikini-Clad Fishing Trip
Scroll for the photos. Carrie, who occasionally eats eggs laid by her home barn's chickens, was showing she's a country girl at heart. The Grammy winner, worth $200 million, had ditched the glam for a low-key outing, with the photos showing her in a boat and wearing a super-tiny black-and-white bikini with a fun patterned finish.
Smiling from behind circular rimmed shades and with her long blonde hair down, the mom of two flaunted the insane abs now backing her Fit52 app as she held up her catch - it was a swipe deal, too, as fans saw the CALIA by Carrie founder's multiple successes.
"Feeeeeeshies!" the caption read, with the "Cry Pretty" singer adding #catchandrelease and #JustsayinHi, plus an #Outdoors and #LakeLife. Over 490,000 likes have been left, including one from fellow country singer and Grammy winner, Miranda Lambert. See more photos after the snaps.
What She Eats
In 2020, Carrie made headlines for opening up to Women's Health Mag and revealing she briefly starved herself on just 800 calories per day following her 2005 "American Idol" win. Underwood admitted to logging her elliptical time and checking food labels, this after reading online message board trolls, who'd said: "Carrie's getting fat."
Now a "wannabe vegan" and super-healthy, Carrie enjoys breakfasts of Ezekiel bread, tofu scrambles, blueberries, and coffee, while dinners can be vegan stir-fries. She'll also happily down a smoothie for a snack.
Speaking of her brief starvation period, Carrie revealed: "I was tired, and I kept buying bigger clothes. I knew I could be better for myself, and I let my haters be my motivators." Underwood is now somewhat of a fitness icon, both via her popular app and the 2020 launch of "Find Your Path," a diet and exercise book.
In a statement as her app launched, the singer revealed: "Fitness is a true passion for me," adding: "The fit52 app incorporates what I've been doing myself for years, and we've made it easy and totally accessible for anyone that wants help to work in working out. We worked really hard to create a high-quality, user-friendly app that is designed for busy people and their busy lives."
Carrie also rakes in the cash via her 2015-founded CALIA by Carrie brand, one now in its sixth year. Fans have moaned about the high-ish prices, but happy customers seemingly deem the merch top quality.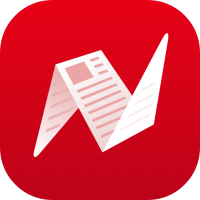 This is original content from NewsBreak's Creator Program. Join today to publish and share your own content.