Olympic gymnast Nastia Liukin is killing it right now, both with the high-profile brand partnerships and her presence at the 2021 Tokyo Olympics. The 31-year-old former athlete, who retired aged just 22, has left her Dallas, TX home for Japan, where Instagram updates have been documenting her travels, even bringing her posing with The Jonas Brothers.
Nastia's 1 million followers are fresh from a series of wowing balance photos straight from the training gym, with Nastia both promoting her sell-out APL footwear collab and earning herself a little top-up cash - her post came as a paid partnership with Airbnb.
Nastia Liukin Stuns With Olympian Flexibility
Scroll for the photos. They come as Nastia faces criticism from her fans - earlier this month, a bedroom selfie of the 2008 all-around gymnast in a skin-tight leotard came with users deeming the blonde too skinny.
Proving she's all muscle and that retirement hasn't affected her skill-set, Nastia updated balancing on a high beam with one leg bent far behind her in attitude - the balletic move was struck as Liukin rocked tight blue leggings with pops of white, a matching sports bra, plus her tri-color APL sneakers.
A quick swipe to the right showed a mid-air jump, with the final image showing the Volition partner stretching it out and using the beam as a barre. Confirming her post was a paid one, Nastia wished fans "Good morning from Tokyo," saying she was "so excited" to be hosting an Airbnb experience next week.
The treat is that fans can experience the "ins and outs of gymnastics" with Nastia, a star who was raised by two Olympic gymnast parents. "From getting a little warmup on, to learning about the different disciplines, to the different events and how I trained for each one, to some one-on-one time with a judge learning about scoring system, you'll see behind the scenes at the venue, the night before the Women's All-Around Finals!" she wrote.
See more photos after the snaps.
What's She Getting Paid?
Liukin is no Kardashian on the following front, but her 1 million followers place her in a healthy position to earn Insta-cash. Vox's experts have thrown out potential earnings figures, stating:
"Influencers with up to 1 million followers can get $10,000 [per post], depending on the platform, and 1 million followers and up, you're getting into territory where they can charge $100,000."
Nastia's brand deals have proven impressive over the past year. In 2020, she made headlines for extending both legs from a bubble bath to promote Olay skincare. In 2021, she's fronted Facebook App, Pottery Barn, Dove, and now Airbnb. Nastia also retails her own $55 Celery Green Cream with Volition, with this year bringing a face mask adding to her range.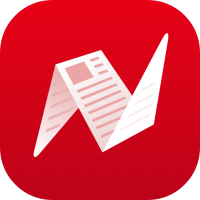 This is original content from NewsBreak's Creator Program. Join today to publish and share your own content.