Olympic gymnast Nastia Liukin has her Instagram followers worried about her weight - all over again. The 31-year-old five-time Olympic medalist and 2008 all-around champion made headlines in 2020 for clapping back in a giant anorexia storm, and it looks like she's getting served more shade in a new snap.
Posting for her 1 million followers ahead of the weekend, the Russian-born star stunned fans with a leggy and skimpy leotard selfie, one showing the blonde swinging a hip and from her bedroom. Nastia, currently in Tokyo for the 2021 Olympics but based in Dallas, TX, was back in the uniform so familiar to her, but the comments didn't all welcome the shot.
Anorexia Worries For Nastia Liukin
Scroll for the photo. It came with Nastia in a skin-tight black leotard with pops of pink and silver glitter around the front. Nastia posed with her hair in a ponytail, also including dog Harley who was chilling on her bed. Saying she was "preparing for a busy month ahead," Nastia also included a brand mention - the post was a paid promotion for skincare giant Dove.
"When I have a huge to-do list, I like to carve out a few moments for me time to reset and recalibrate so I can tackle things with a clear mind," Liukin told fans as she recalled her glittering career. Encouraging fans to shop Dove, she added: "What helps you move past mental blocks? For me, it's self care and visualization! PS: you can grab @dove Nourishing Body Care."
The comments aren't about lotions and potions, though. Gaining likes was a fan replying: " Beautiful and talented. But please! Visualize yourself being worthy of getting some help for your eating disorder or body image disorder."
Seeming to agree was a user replying: "Totally, just saw her on the Olympics hosting, she looks like she's dying, so sad, she was at a decent weight I remember at one point some years ago. But to not forget, she is and was one of the best and most naturally talented gymnast ever, real grace."
Nastia is now known for her clap-backs and refusing to tolerate the skinny shamers. In October 2020, she said she felt "triggered" by a fan DM, saying this is "MY BODY" as she fired back.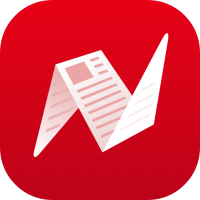 This is original content from NewsBreak's Creator Program. Join today to publish and share your own content.