Olympic gymnast McKayla Maroney is battling C.A.'s beating rays while bikini-clad. The 25-year-old vault queen, best known for her "not impressed" face at the London 2012 Olympics, has been busy topping up her tan in her backyard, but not without exercising caution.
McKayla, who is followed by 1.3 million on Instagram, also posts to her lesser-known Glohé wellness account. The feed, which covers everything from nutrition and exercise to skincare, has this month been focusing heavily on preventing skin cancer. McKayla appeared on the account earlier this month with her snazzy face shield and in a blue bikini.
McKayla Maroney Beats UV Rays
Scroll for the photos. Maroney, this year in the news for an emergency E.R. visit for kidney stones (returning in March for surgery), was looking gorgeous and super fit. The eating disorder survivor, smiling a little as she snapped herself in selfie mode, sported a massive protective sun shield, also peeping her swimwear as she chilled at home.
A swipe right brought the full swimwear as McKayla sat on a cushioned chair and with a beverage. Wishing fans a happy 4th of July, McKayla wrote:
"Hope everyone has an amazing Holiday weekend. I'll be putting my sun shield to the test today.
Have fun and stay safe! (That's just water in my cup btw lol)."
McKayla, who now fronts car insurance giant GEICO, has been making fans fall in love all over again with her killer photos and her amusing captions. Shortly before her sun shield post, the star wrote: "Quick reminder to keep your squats low, and your standards high" as she lounged around her backyard in a matching spandex set.
Maroney has also been opening up on her past eating disorder battles, which included both bulimia and restrictive eating. Admitting that dolling up with eyelash extensions and a manicure can make all the difference to her self-esteem this year, the brunette told her followers:
"In the worst part of my binge eating, or acne struggles when I felt terrible about myself, I'd still do these things to help myself leave the house. It does make a difference.
Even in sweats these things will level up how you feel about yourself I swear."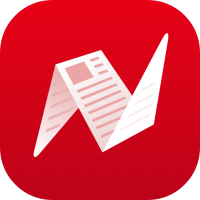 This is original content from NewsBreak's Creator Program. Join today to publish and share your own content.