First off, I'll say that as a Brit, Reese's candy is the best invention ever. It's also the focal point of my grocery store (read, supermarket)'s new "American" section - an array of outrageously-overpriced foods not limited to Hershey's syrups, Snapple, Lucky Charms, and Almond Joy (which here in the U.K. is a Milky Way).
Fun fact. In mainland Europe, where it's all metric system, you order your Subway in cm. Yes, literally standing there, awkwardly translating your footlong to 30.48cm.
In the U.K., ice-cream sandwiches are not a thing. When I was in the U.S., I thought an ice-cream sandwich was two slices of bread separating ice-cream. I then learned that your country's insane obsession with frozen treats means that grocery stores don't stock five or six types - they stock 35 or 36.
In The U.K., A Biscuit Is A Cookie
And you wonder why I found it bizarre to order biscuits with sausage. Here in rainy Britain, a biscuit is a cookie. The word, which stems from the French bis (twice) cuit (cooked), applies to our afternoon tea staple and includes everything from our custard creams and Bourbon biscuits to the digestive - not a digestion aid.
Which brings me to flapjacks, here a chewy, oaty, baked tray of treats that are formed of oats, golden syrup and butter.
As to butter, you won't find a stick of butter in the United Kingdom. I thought they were a joke when visiting a U.S. store - maybe they were trying to get rid of a bad block? Welcome a Brit, and you may also see them taken aback by a gallon of milk (or anything) and just how a human stomach can actually fit in a Big Gulp.
We Have No Idea What Grits Are
To me, grits sound like something caught in dirt and from a road. Apparently, you people call it breakfast. Interestingly, a Quora survey found Brits disgusted by some of America's most popular foods: Kraft mac and cheese (macaroni cheese here) and corn dogs were also on the list.
And let's not get started on pies. Or let's. Here, in the U.K., a pie is a savory pastry-wrapped dish usually boasting a meat or vegetable filling. Travel to the U.S. taught me that "pie" basically applies to everything round and edible. A pizza is apparently a pie. How? A pie dessert is also a pie. A quiche is a pie.
My weirdest miss that just doesn't exist here, though? Strawberry cream cheese. People, we have one kind of cream cheese here. It's called cream cheese. If we're lucky, we get a low-fat option. I will close on the absolute mystery that is the "everything bagel." A bagel... with everything? Wait, there's everything bagel SEASONING?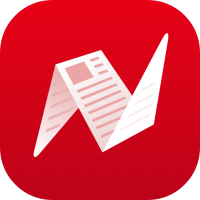 This is original content from NewsBreak's Creator Program. Join today to publish and share your own content.